Nautilus news
Nautilus honours Merchant Navy seafarer sacrifices in global conflicts
15 November 2021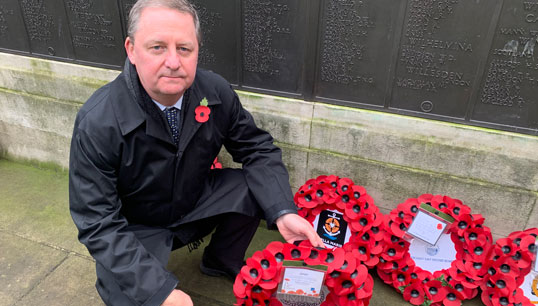 Nautilus members and officials have paid their respects to Merchant Navy seafarers killed in global conflicts at the 2021 Remembrance events.
In London, Nautilus general secretary Mark Dickinson laid a wreath at the Merchant Navy Memorial at Tower Hill on Remembrance Sunday 14 November 2021. The Memorial commemorates men and women of the Merchant Navy and Fishing Fleets who died in both world wars and who have no known grave.
Mr Dickinson said he was proud to represent the Union at a 'fantastic turnout at Trinity Square Gardens for the annual Remembrance service for all seafarers lost in conflicts.'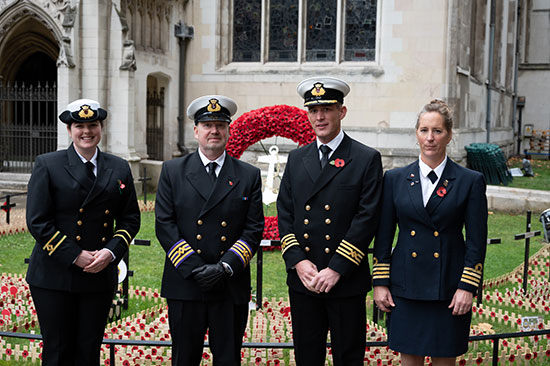 The Union was also represented this year at the Westminster Abbey service, which commemorates the fallen of world wars and other global conflicts.
Nautilus professional and technical officer David Appleton was the Union official in attendance, while members attending the Abbey service this year were Captain Fraser Matthew (Council member); Captain Jessica Tyson (Council member); ETO Catherine Caseman (Council member); and Richard Milnes (liaison officer and chief engineer).
Nautilus member Captain Chris Williams also joined the procession to the grave of the Unknown Warrior where there was a two-minute silence.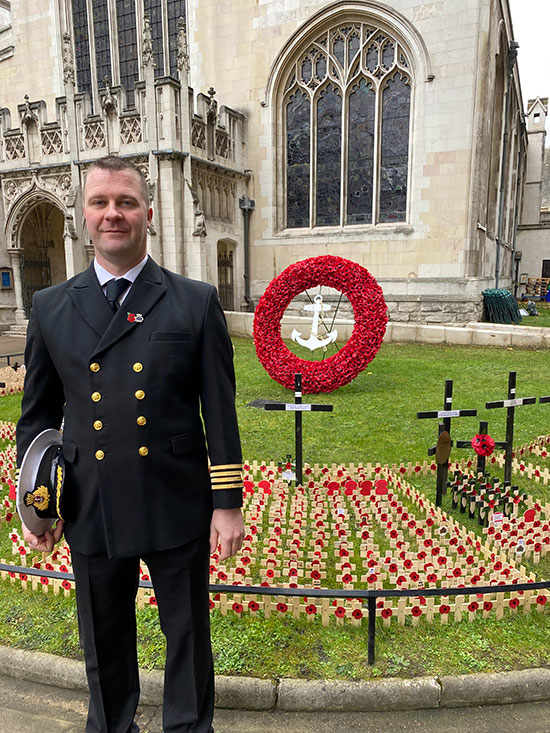 'It was an honour to lay a wreath for the Merchant Navy and fishing fleet at the Memorial Service at Westminster Abbey,' he said.
'To attend the service and be part of the procession to the grave of the Unknown Warrior and stand during the two minute silence was a moving and memorable experience and an opportunity to pay respect to the fallen and the lives lost.'
After the service Capt Williams attended a reception with the other members of the procession including heads of the Armed Forces and Metropolitan Police, Lord Mayor and the Dean of Westminster.
'It was humbling to hear how highly regarded and respected the role of the Merchant Navy is.'
Royal Fleet Auxiliary (RFA) personnel who made up the RFA contingent on Remembrance Sunday at the Cenotaph in London undertook 10 days of parade training beforehand at HMS Excellent on Whale Island, in Portsmouth.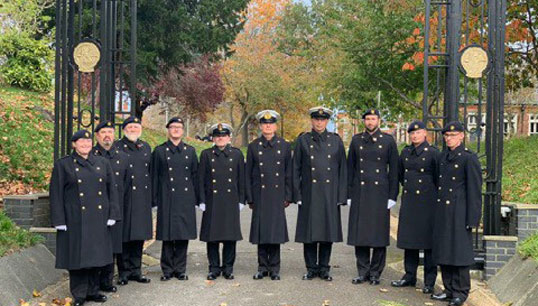 Princess Cruises officers, and several cadets from Warsash Maritime School, were among the Merchant Navy contingent at the Festival of Remembrance event hosted by the Royal British Legion on Saturday 13 November.
Five Princess Cruises officers, including Nautilus member and Merchant Navy Medal recipient Commodore Nick Nash, attended the Saturday event at the Royal Albert Hall. Also in attendance from Princess Cruises were chief engineer Simon Jewell; chief engineer Neil Graham; second officer Amy Templeton; ship security officer Rebecca Davies, and a Princess Cruises-sponsored cadet Jasmine Johnston.
Commodore Nash said: 'It was a very poignant service, and I was humbled to be there and experience it live.'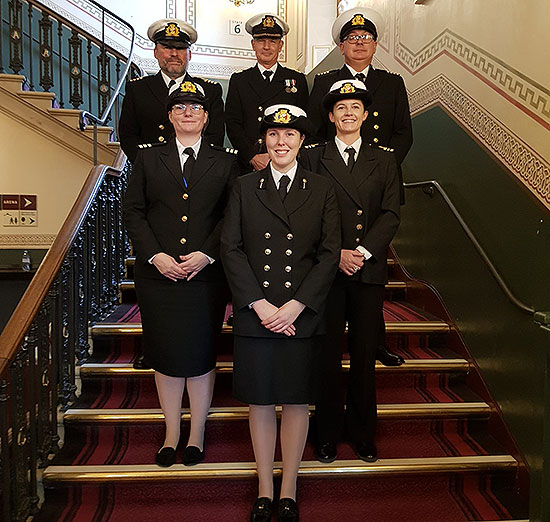 Nautilus officials and retired mariners also took part in the Armistice Day events in Wallasey and Liverpool on 11 November 2021.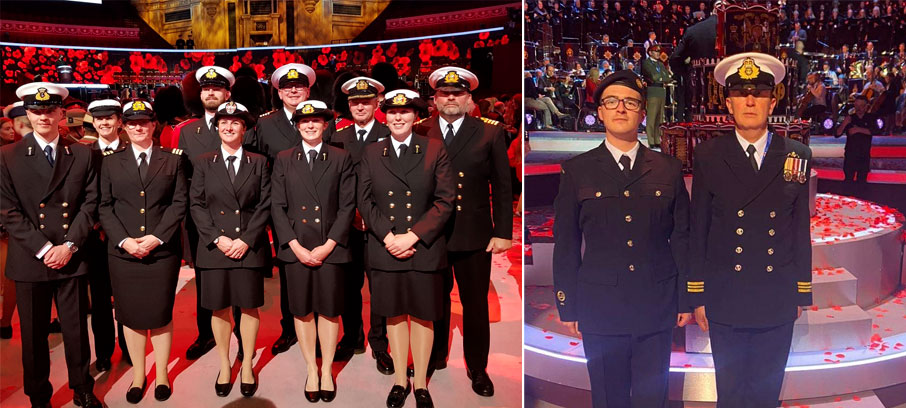 ---
Tags