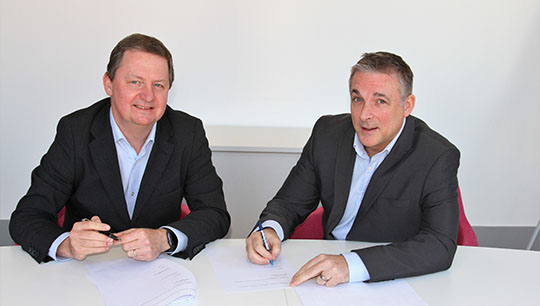 Nautilus has joined forces with online start-up Tapiit Maritime which helps seafarers locate certified maritime training globally.

Seafarers can book training courses in 42 countries via the portal, as well as travel arrangements and accommodation.

Nautilus members will be given 1.5% cash back when they book a course via the platform.
Nautilus general secretary Mark Dickinson signed a contract of services with Tapiit chief executive and founder Richard Turner at its head offices in Liverpool in March.
Interactive mental health training and live streaming courses were launched on Tapiit Live on March 1.
Nautilus does not guarantee third party training services offered on Tapiit.
---
Tags