Community
Nautilus Mariners' Park residents join global singing tribute for Day of the Seafarer
13 April 2021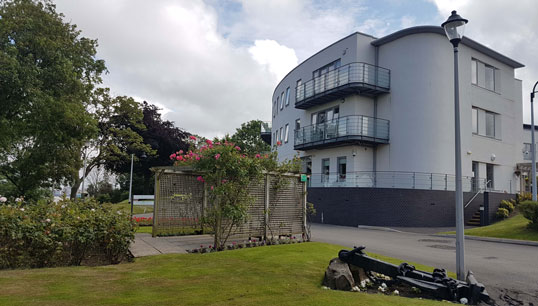 Retired seafarers and other residents at Nautilus Mariners' Park are planning to make the voice of the seafarer heard in a virtual global choir fundraiser by recording themselves singing along to the Rod Stewart classic Sailing.
The maritime community is being encouraged to contribute recordings for the #SingForSeafarers charity record, due for release on the international Day of the Seafarer (25 June). The record will raise money for the charities to provide ongoing support, including access to vaccines, for those stranded at sea during the pandemic.
Interested residents living on the estate run by the Nautilus Welfare Fund will be helped by the mens' activity coordinator to record their contribution in a Covid-secure environment.
The virtual global choir fundraiser, is an initiative from international legal and professional services firm Ince which has been involved in the maritime sector for over 150 years. The single is being done in collaboration with the Royal Museums Greenwich and four maritime charities – Stella Maris, Sailors' Society, The Mission to Seafarers and The Seafarers' Charity – in support of raising awareness of the critical role of seafarers as keyworkers.
Julian Clark, global senior partner at Ince, said: 'Ince are thrilled to have come together with so many organisations from across maritime.
'Seafarers have given so much to our global society throughout the past year. They are keyworkers of the sea. We hope the initiative really highlights to everyone (reaching outside of the maritime community) the lengths they have gone to on all our behalf throughout the pandemic and the exceptional and unique challenges they have overcome for us all.'
---
Tags