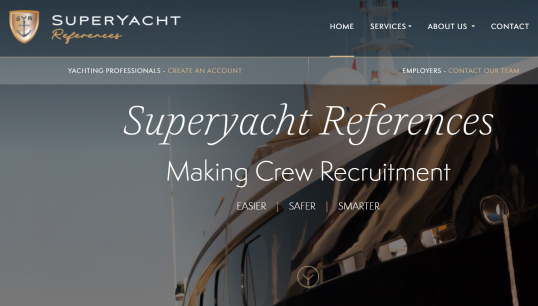 Nautilus has signed up two new strategic yacht partners: Starfish Crew and Superyacht References Ltd.
The Union's strategic yacht partner programme gives companies, agencies, owners, employers and regulatory authorities the opportunity to engage in ongoing dialogue with Nautilus.
Starfish Crew provides support, consultancy and training for crew, with a focus on Spanish-speaking vessels.
'I worked as yacht crew for eleven years. I was incredibly fortunate to have not need assistance with any disputed matter,' said CEO Jamila García Lillo.
'However, during my yachting career, I saw it all. Unpaid salaries, vessels taking advantage of crew in any way possible, tragic accidents, breach of contract agreements. The list goes on. I always knew about Nautilus International and the indispensable assistance provided to its members.
'My husband, a superyacht captain, has been a member for a few years, so I know how advantageous being a member is first hand. When I formed my company, I knew I wanted it to be a professional, informative, and safe space for yacht crew, especially those just starting out in the industry. I have always looked up to Nautilus International and aspired for my company to one day become well-respected, and worthy for Nautilus International to respect and team up with.'
Superyacht References Ltd is a new organisation focused on tacking the challenging nature of obtaining references to secure employment. Founded by an experienced superyacht captain, it supports the yacht recruitment process by checking references, confirming professional certifications, and verifying IDs.
'We look forward to working together to providing a full professional service to crew in the superyacht industry,' said Nautilus strategic organiser Laura Molineux.
---
Tags