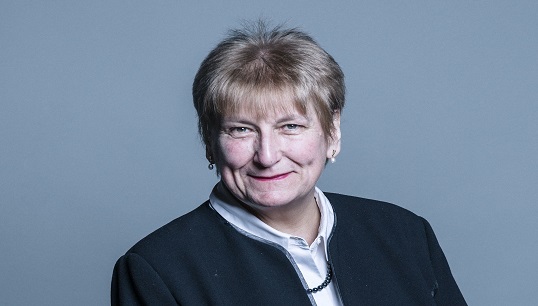 Nautilus International is supporting a fair pay campaign which seeks a pay settlement to address the cost-of-living crisis affecting civil servants at the UK Hydrographic Office (UKHO).
The campaign is being organised by Prospect, the trade union for engineers, managers, scientists and other specialists in both the public and private sectors. Nautilus supports Prospect's campaign on behalf of members at the UKHO.
Prospect deputy general secretary Garry Graham has written a letter to the Minister of State for Defence, Baroness Goldie, highlighting the good work of civil servants at UKHO and explaining that poor pay conditions are putting this at risk.
The letter states that a decade of austerity has cut the pay of civil servants in real terms, as the cost of living rises. Mr Graham said: 'Any continuation of pay austerity will, we strongly believe, lead to haemorrhaging of staff from our departments as workers struggle to pay the bills and seek alternative employment. Put simply, many of our members cannot afford to continue working within the civil service, should pay austerity continue.'
Prospect members have shared their experiences on the impact of austerity. 26% of members at UKHO are dependent on a second income stream (e.g. savings, a second job etc).
One member said: 'It makes me feel the government (as our employer) does not care about us as human beings. We are just statistics, and they don't care that we have homes and families and expenses to pay, with ever decreasing remuneration.'
78% of members feel that pay austerity has impacted work moral and 78% feel that it has impacted the business as a whole, with one member saying: 'I have been working as a civil servant for many years and have never felt so undervalued as I do now. This has a huge impact on my feeling of worth towards my employer (MOD).
'Ever since austerity began those in the public sector have had to endure year on year the effects of frozen pay and watching the rhetoric in the news of how well-off we are in the public sector compared to the private sector. As specialists, this is not warranted, and we should at least have our pay brought up to meet the cost of living regardless of how much we have lost in real terms during this period.'
They also found 80% of members feel that their pay does not reflect their skills, experience, and responsibilities, with one member feeling like the 'government does not appreciate how UKHO provide an essential service.'
Prospect are urging the government to provide a pay remit and the resources to cover the cost of living increases and repair the pay structure to help relieve the hardship of its employees and to retain and attract people with skills and experience to UKHO.
'If the UK is to continue supporting maritime trade, the Royal Navy and Safety of Life at Sea, it is essential that our excellent workers are fairly paid, and that UKHO is able to attract people with the skills and expertise required,' the letter states. 'It is important to have renumeration and a pay system that encourages staff retention and development and that adequately values accumulated specialist experience, which is critical to the service we provide.'
---
Tags