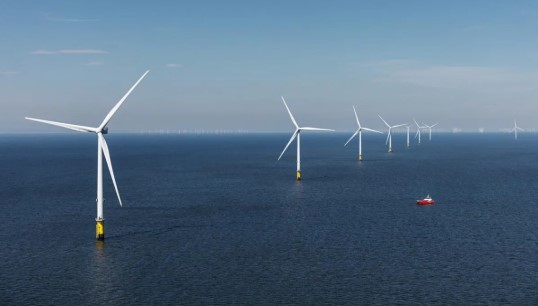 Nautilus International has signed a Collective Bargaining Agreement (CBA), with Marine Manning (Guernsey) Limited covering seafarers' terms and conditions on the Wind of Hope, a new-build Louis Dreyfus Armateurs Service Operating Vessel (SOV) which is owned by LD Sustainable Energy Assistance.
The CBA is an important step for the Union as it seeks to provide representation for maritime professionals working on offshore windfarms, an important maritime growth sector for the UK.
The Wind of Hope is a large, hybrid-powered multifunctional vessel, built to provide maintenance for the Hornsea Two offshore windfarm. This windfarm, which is expected to become fully operational in 2022, is located 55.3 miles off the Yorkshire coast in the North Sea. It will supply more than 1.3 million homes with green energy via 165 turbines.
Wind of Hope provides living space for up to 60 technicians as well as crew, and includes various technological improvements to boost the safety of operations and reduce the cost of field maintenance, according to Louis Dreyfus.
Nautilus head of recruitment and membership Derek Byrne said: 'I am pleased to have signed the CBA with Marine Manning Guernsey Limited, and look forward to representing the seafarers on the Wind of Hope.'
---
Tags