Welfare
Nautilus Welfare Fund receives £110,000 pandemic funding boost from Seafarers UK
17 August 2020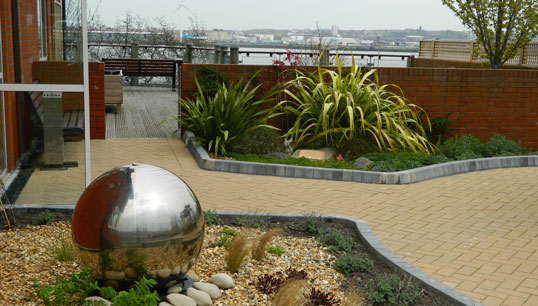 The Nautilus Welfare Fund (NWF) has received a welcome £110,000 grant from Seafarers UK to help with a 'perfect storm' of financial pressures during the Coronavirus pandemic.
The charity runs the 32-place residential and nursing home at Mariners' Park in Wallasey. Like some 40% of Care Homes across the country it has felt the full force of the Covid-19 pandemic.
The charity has been hit with extra costs of Personal Protective Equipment (PPE) and cleaning materials, disposable cutlery and crockery, extra chemical waste collections, and the cost of replacing staff who were self-isolating due to possible Covid symptoms, or absent because they had received a shielding letter due to underlying health conditions.
'This challenging situation has created a 'perfect storm' from a financial perspective,' Nautilus Welfare Fund manager Mick Howarth said.
The Care Home has also lost income. The home was closed to new admissions during the outbreak, and occupancy fell. The Care Home remains closed to new admissions. At almost £800 per week for each bed this loss of income is very significant.
Residents and staff at Mariners' Park are being regularly tested for the Coronavirus. There have been no new cases at the park since June.
'We believe we have now turned a corner, thanks to the vigilance of all staff at the park implementing our stringent hygiene protocols,' Mr Howarth said.
A new visitor's policy has been drafted in readiness for the much-awaited green light from the local director of public health that will signal visits within Care Homes can re-start.
One relative of each resident will be allowed to visit on a consistent basis. The Hair Salon in the Trinity House Hub will be put to new use as a visiting room, to separate visitors from the body of the Care Home.
The Nautilus Welfare Fund received a £5,000 grant from the Merchant Navy Welfare Board (MNWB) to help with the cost of Personal Protective Equipment (PPE) at its dedicated retirement complex in Wallasey.
---
Tags