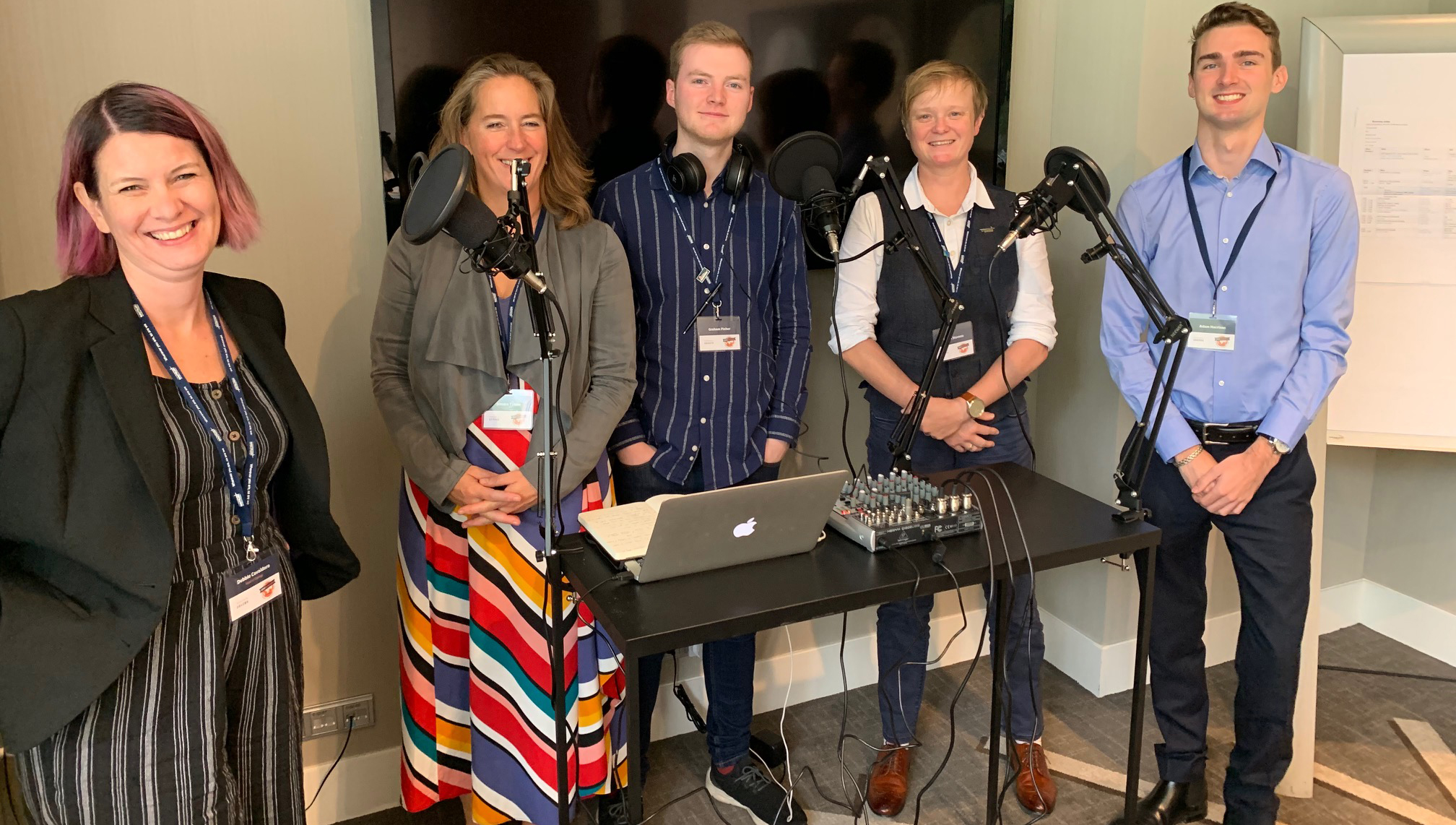 Diversity and equality in the maritime industry is the subject of a new Nautilus podcast, recorded at the union's general meeting 2019 in Rotterdam in October.

The podcast is one of two special new episodes – the second, titled 'Maritime 2040', tackles what the future holds for the industry. Nautilus Council member and The Shipping Exchange founder Graham Fisher hosts both podcasts.
Discussing diversity and equality are: Adam Harrison, a second mate working on containerships; Sarah Stevens, a deck officer with six years' experience; Debbie Cavaldoro, Nautilus International's head of strategy and Jessica Tyson, Nautilus Council member, a pilot and deputy harbour master who was at sea for 18 years and was recently recognised with a Merchant Navy Medal.
The episode was prompted by a motion discussed at the Union's General Meeting 2019 to improve the union's role in promoting diversity and equality within the industry.
'The Union has had a Women's Forum and a Young Maritime Professional's Forum for 10 years now.' Ms Cavaldoro said. 'When we first started, hardly anyone was talking about women in maritime particularly, and they certainly weren't looking at some of the barriers that women face through no fault of their own, things like personal protective equipment not being sized for them.
'Issues that were basically easy to solve, weren't being addressed because the people making those decisions tend to be older males who don't consider some of those issues because they don't affect them.
'We want to see that conversation widen now, rather than just closing it off and pretending it's done, to include all sorts of diversity areas and people who are vulnerable to discrimination within the industry.'
Talking about LGBTQ+ people within the industry, Sarah Stevens said that while gay people have always been at sea they have often had to 'hide amongst the system'.
'What we have now is more of an open workplace, where you can be yourself,' she said, while acknowledging that more needs to be done to support LGBTQ+ people at sea.
---
Tags