International
Netherlands top country for crew changes as repatriations grind to a halt
17 June 2020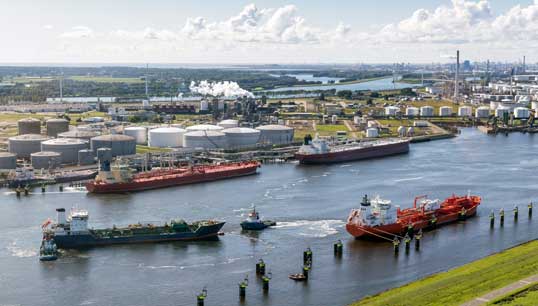 The Netherlands was the top country for successful crew changes in May, with Port of Rotterdam enabling more crew transits than any other worldwide, according to data from the International Chamber of Shipping (ICS).
However, only 620 – or 15% – of global average monthly crew changes were successful in May, due to pandemic restrictions.
Usually 4,000 crew changes are made monthly pre-pandemic. That translates into 100,000 seafarers disembarking and embarking their vessels.
As of June 17, ICS said it estimates there are 300,000 seafarers waiting for crew changes to be enabled: 200,000 stuck onboard awaiting disembarkation and 100,000 awaiting embarkation.
Crew changes were reported to have been successfully completed in 49 countries in May.
'This is only a sample of the crew changes attempted worldwide in May 2020 and does not take into account factors such as potential for increased likelihood of reporting successful crew changes over lack of reports of successful changes that were aborted before even being attempted,' the report's author ICS Senior Adviser, Marine Department, Stewart Inglis said.
'The actual success rate for crew changes may be considerably lower.'
Crew change data May 2020
Source: ICS
Top 10 countries for crew changes
1. Netherlands
2. Germany
3. China*
4. United States
5. Belgium
6. Russian Federation
7. UK
8. Spain
9. Norway
10. Republic of Korea
Top 5 ports for crew changes
1. Rotterdam
2. Antwerp
3. Hamburg
4. Keyu del Carmen
5. Bremerhaven
Top 5 unsuccessful countries for crew changes
1. Singapore
2. China*
3. UAE
4. South Africa
5. Australia
A successful crew change was completed in a port terminal somewhere in the world, every day in May, according to ICS.
Concerns remain, however, that some countries are not permitting crew changes that involve seafarers joining and leaving ships, restricting crew changes, for example, to seafarers requiring repatriation only.
Concerns also remain that some countries or ports have restricted crew changes to their own nationals, including some important countries for crew changes, namely China.
The use of airports outside the country, or the port of terminal where the crew change took place, had 30% success rate, showing the logistical challenges to be overcome. And the difficulty is still being posed by lack of flights.
'The problem that we've got, for example, with seafarers in the Philippines, even if you want to get them out of Manila, the probability is they're going to have to go to Singapore, or Doha or Hong Kong to transit to onwards flights and it is very difficult to get flights,' the ICS said.
ICS's findings are based on a sample size of 816 crew changes attempted in ports or terminals in 73 countries. A total of 76% of the attempted crew changes were successful in May.
*China was on both lists for successful and unsuccessful crew changes because it was willing to allow its own nationals to change but not foreign nationals.
---
Tags