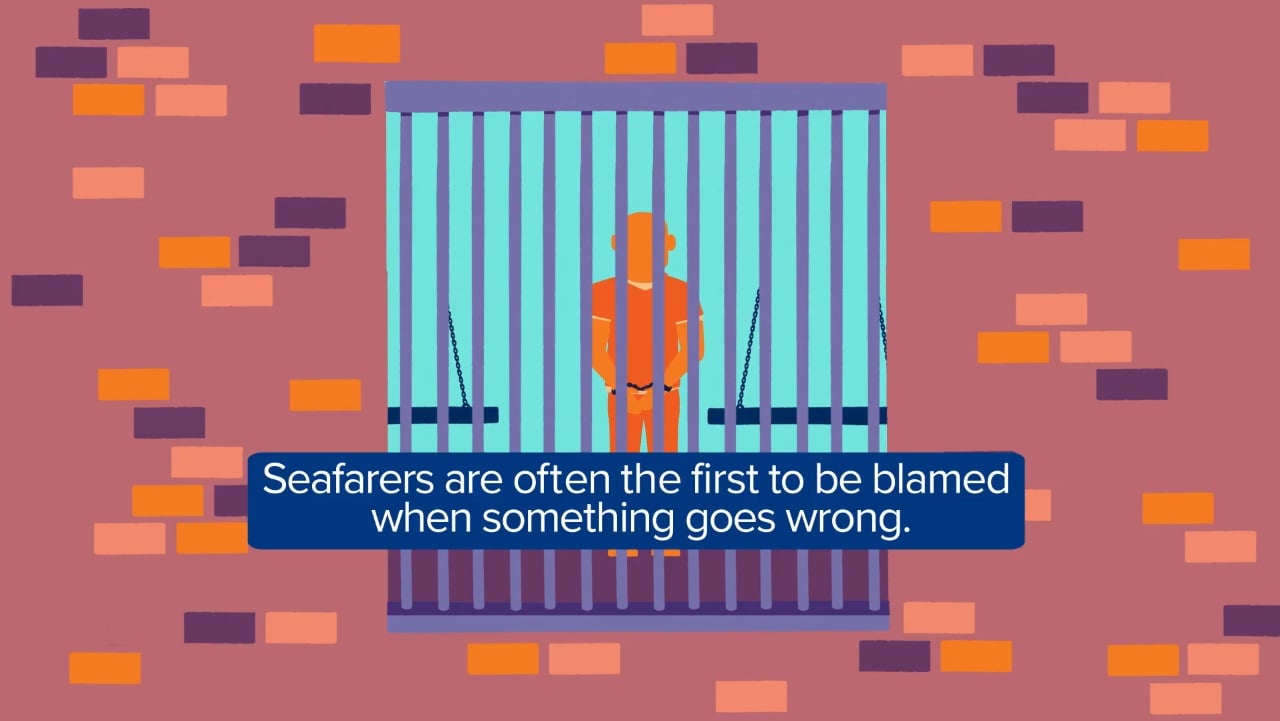 Nautilus International has released a new animation highlighting the Union's campaign against the criminalisation of seafarers and underlining the importance of downloading the Nautilus Fair Treatment App.
The animation forms part of the Union's Fair Treatment campaign, which calls for seafarers to be treated fairly in all aspects of their work, including when accidents occur. It highlights the fact that while accidents happen in every industry, no other industry treats its workers like criminals.
A survey conducted by the Nautilus Federation in 2019 found that almost 90% of seafarers fear criminalisation at work and felt that they could face criminal prosecution for incidents beyond their control. The results from this survey can be found in a report on criminalisation along with case studies, information on seafarers' rights and practical support for members.
As well as continuing to lobby international governments for a fairer approach, Nautilus is also taking practical steps to support its members including through the Fair Treatment App.
When downloaded to a mobile phone, the app can be used create an incident report and collate information about any events that occur while they are at work and out at sea. Through the app, Union members also have access to advice on what they should do in case of emergency as well as contact details for local legal support if required. The app functions both on and offline to support seafarers all over the world, regardless of their location and access to the internet.
Nautilus is therefore calling on its members to not only watch and share the new animation, but to also download the app to their phone to ensure that they are protected if an incident occurs. To download the Union's Fair Treatment App, available for Android or Apple phones, Nautilus members should log in to My Nautilus.
---
Tags