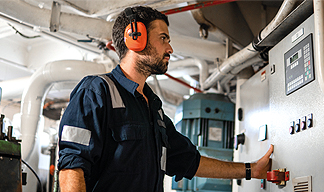 The Marine Society has announced some changes to the ever-popular Nautilus Slater Fund scholarship application process.
The Fund helps ratings study for the first certificate of competency, and can also help Electro-Technical Officers (ETOs) and yacht, workboat and tug crew gain Standards of Training, Certification and Watchkeeping (STCW) certification.
Managed by the Marine Society with Nautilus International the Slater Fund scholarships offer up to £18,500, with an additional discretionary £1,500 for completing the programme.
Due to a large number of applications that have been received in recent years, Marine Society is now asking potential scholars to submit their applications by 1 May 2020. Once all applications have been received, they will be reviewed, and successful applicants will be notified by 12 June 2020.
If there are more applications than scholarships available, priority will be given to those seeking to obtain unlimited certification.
Applications which are received after the closing date will not be considered until the next round in 2021.
The Slater Fund was established in 1977 in memory of former MNAOA General Secretary John William Slater. In the past 10 years, more than 1,000 seafarers have benefitted from the scholarship.
It is only available to British seafarers who are resident in the UK.
For further information and how to apply please visit the Marine Society website.
---
Tags