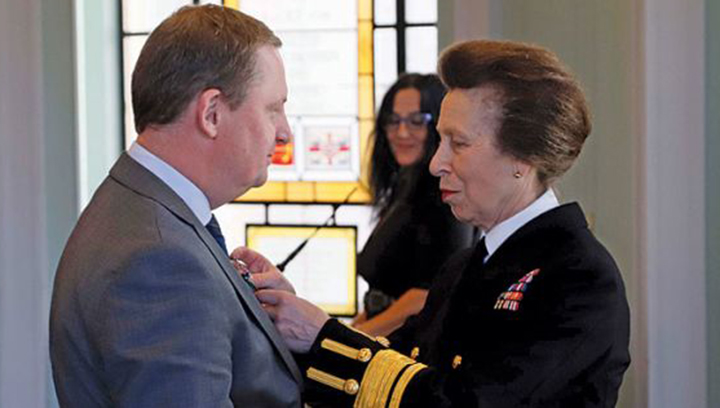 Nautilus members are urged to send in their nominations for this year's prestigious Merchant Navy Medal for Meritorious Service.

The deadline for 2020 nominations has been extended from its usual May date to 30 June 2020 due to COVID-19 pandemic.

Nominations for British shipping's highest honour are being sought by The Department for Transport (DfT), supported by the Merchant Navy Honours Consultative Committee.

2020 is the fifth year of the award, which succeeded the former Merchant Navy Medal, presented by the industry between 2005 and 2015.

Eligibility for the medal is limited to those who have served, or are serving, in the Merchant Navy or Fishing Fleets of the United Kingdom, Isle of Man, the Channel Islands and the British Overseas Territories.

Recipients will normally be required to have completed 20 year's good conduct and exemplary service, although in exceptional circumstances the period of service may be less.

In recent years, the medals have been presented by The Princess Royal to men and women who have contributed to maritime safety, improved efficiency, training, welfare and the saving of life at sea.
Award winners are normally announced on Merchant Navy Day, 3 September, and presentations are made shortly thereafter at Trinity House, whose Brethren have given huge support.
The maximum number of awards which may be made in any one year is 20.
Letters of support should be provided from people with first-hand knowledge of the nominee who can endorse their contribution or supply additional information. At least two letters of support are normally required to support a nomination.
For details of the application process, the nominating form and recipients of the Merchant Navy Medal for Meritorious Service visit the web page.
---
Tags