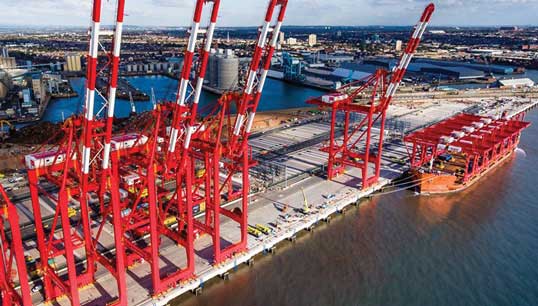 Peel Ports Liverpool Vessel Traffic Services (VTS) has introduced a 'pay pause' while it deals with potential redundancies across the business.
Nautilus understands that Peel is seeking to manage the impact of the Covid-19 pandemic on its business and to retain as many jobs as possible. It will review its position at the end of its financial half year in late September.
National organiser Steve Doran said the Union would pursue 2020 pay negotiations from October 'ensuring that the ongoing positive contribution made by members within the VTS are fully considered'.
'Our members have helped the company to continue to operate throughout the crisis; work has been as busy as ever,' he said.
'In a normal year Nautilus would seek aspirations from members prior to submitting a pay claim to the employer. This of course is anything but a normal year, and due to the pandemic we find ourselves in unprecedented times.'
Peel Ports has assured the Union that pre-existing multi-year pay agreements will be honoured.
---
Tags