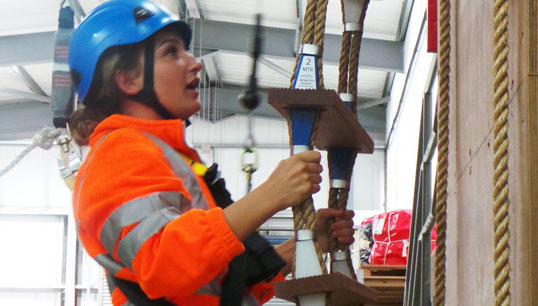 The Port of London Authority is giving one of its promising apprentices a leg up onto the next stage of her career by co-sponsoring a cadetship with Trinity House at the UK's Warsash Maritime School.
The high seas beckon for Scarlett Barnett-Smith, who spent two years in the PLA's apprenticeship scheme, which it runs with the Marine Society and training organisation SeaRegs.
Normally the PLA recruits and trains apprentices to stay with it in some capacity either through patrol vessels or other marine services craft, where they may gain a coveted Boatmaster's Licence (BML), or in the PLA's Vessel Traffic Services (VTS). However, Ms Barnett-Smith's positive two years' experience as a marine services apprentice inspired her to seek further qualifications as a deck officer.
She is now embarking on the next stage of her dream career in the deep sea sector through a cadetship at Warsash Maritime School, part of Solent University in Southampton, sponsored by the PLA and maritime charity Trinity House.
Ms Barnett-Smith, aged 20, from Gillingham, will complete an HND Nautical Science course at Warsash, although her induction and first lectures are being held online due to the COVID-19 pandemic. She hopes to focus her efforts in the next three years on securing her Officer of the Watch/unlimited Certificate of Competency.
'I have enjoyed every single second of my time working on the Thames and can thoroughly recommend an apprenticeship to any school leaver considering their career options in National Apprenticeship Week,' said Ms Barnett-Smith. 'Over the past two years, I have learned so much from so many people across the whole river community. It has been the perfect preparation for this next phase in my career, which I hope will one day lead me to be a navigational river pilot back on the Thames.
'I grew up by the river and have always loved being on the water. It's a part of me.'
During National Apprentice week Maritime UK is hosting an apprenticeships awareness webinar on 11 February for maritime employers who want to learn more or update their knowledge
---
Tags