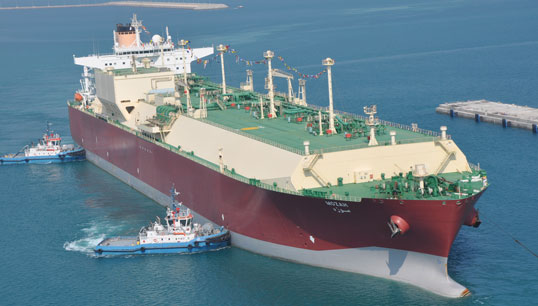 Qatar has launched a pilot seafarer vaccination programme out of Ras Laffan for all crew working on Qatari managed and chartered vessels.
The seafarer vaccination programme is being ran by state-owned Qatar Petroleum.
Qatari shipping company Nakilat is being included in the pilot.
Nautilus understands the Emirate was considering use of the single jab Johnson & Johnson vaccine due to the difficulty in guaranteeing chartered ships' return to Ras Laffan within the timeframe required for dual dose inoculations.
It is not clear if any British officers (Nautilus members) are on board the ships with seafarers being vaccinated.

Nakilat is the largest owner of Liquefied Natural Gas (LNG) carriers in the world, with a fleet of 70 ships with a combined carrying capacity of over nine million cubic meters, or 12% of the global LNG fleet carrying capacity.
Most of its vessels are employed through long-term time charter including with Shell Shipping.
Nautilus International and the UK Chamber of Shipping have urged the UK government to prioritise seafarer vaccination and to support establishing the UK as a global seafarer vaccination hub.
---
Tags