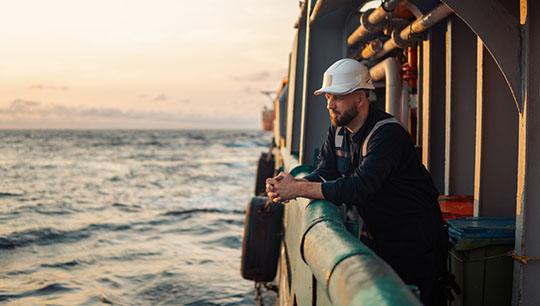 Nautilus International is seeking real stories from seafarers and their families on the impact of the crew change crisis, as part of a new public facing campaign in the run up to Christmas.
Seafarers are urged to spend five minutes filling in the survey before the deadline of 24 November 2020 and to share it via their social media.
The five-minute snap survey will be used to gather stories, which will assist the Union in putting pressure on governments, shipping companies and charterers to work together to ensure seafarers who have had their contracts extended can get home to their families for Christmas.
It will also seek the opinions of seafarers on whether their view of the profession has changed as a result of the crisis.
An estimated 400,000 seafarers from across the globe are now stranded on ships, continuing to work but unable to be relieved, in a crew change crisis which threatens trade and maritime safety. Some seafarers have now been at sea for 17 months without a break, and another 400,000 seafarers are at home and unable to join ships.
Whether you have been stuck at sea beyond the end of your contract or you have found yourself unable to join your ship, Nautilus wants to hear about the impact that the crisis has had on you.
---
Tags