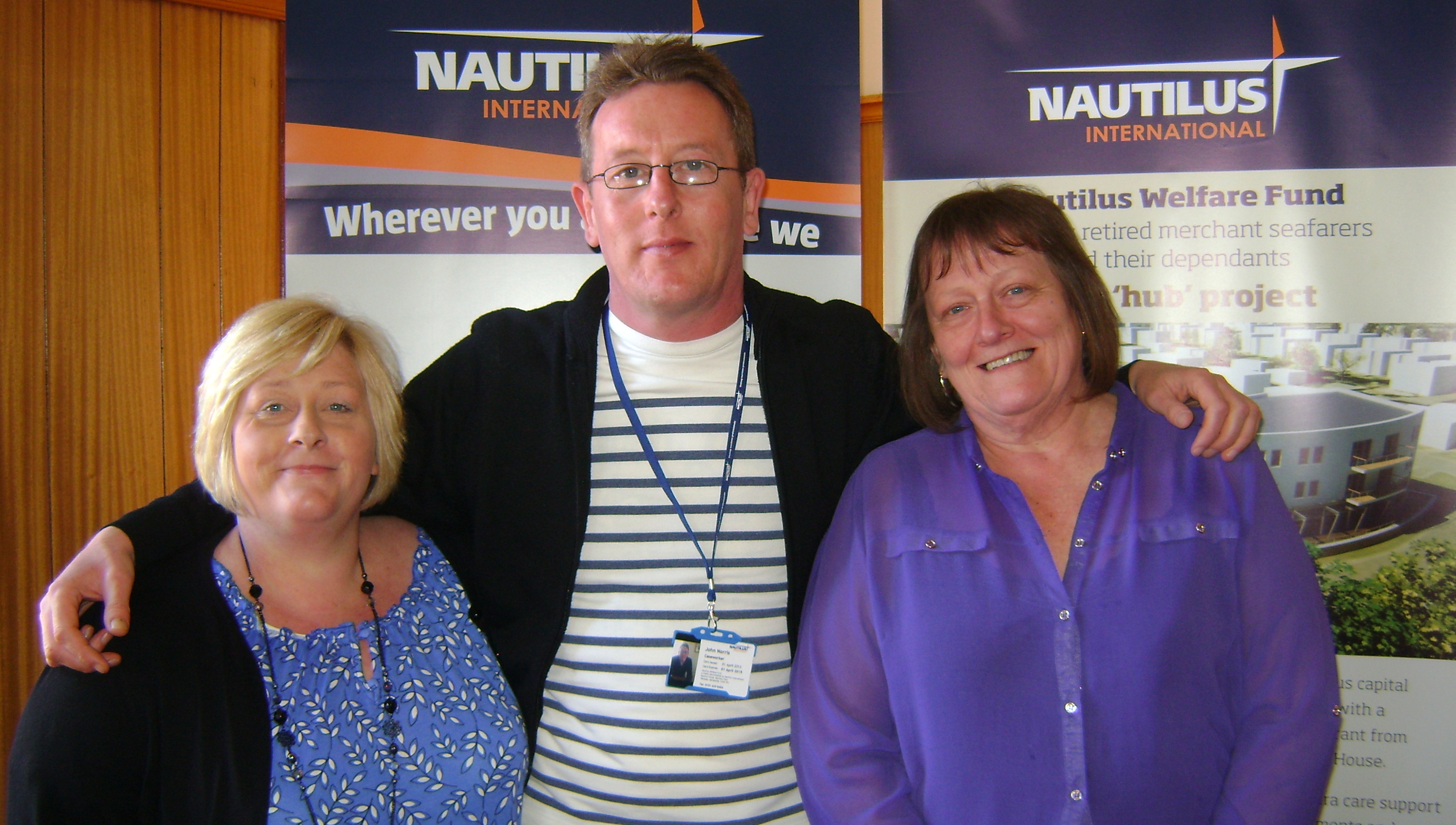 Alan's life improved significantly after help from the Nautilus Welfare Fund caseworker service. Alan, a 78-year-old former merchant seafarer who lives alone, was concerned his health was deteriorating and he was struggling to pay off a £3,000 loan.
A Nautilus caseworker supported Alan to contact his local Citizens Advice Bureau, who were able to secure a Debt Relief Order which wrote off the debt. The caseworker was also able to assist Alan to apply for Attendance Allowance, which was awarded at the higher rate of £83.10 a week. This meant Alan was classed as severely disabled, and he could now also claim an extra £62 per week Pension Credit – making him over £145 per week better off in total.
Alan is just one of more than 300 former seafarers who were supported by the Nautilus Welfare Fund caseworker service in 2017. This is a free and confidential service provided by the charity, whose caseworkers in Merseyside, Hull, Glasgow and the Southampton/Portsmouth area, can assist with financial matters and also provide support with housing and health concerns.
Welfare services manager Mick Howarth commented: '2017 was an exceptional year for the caseworker service. We secured almost £955,000 in benefits and grants for needy mariners and their dependents, ensuring they receive the financial support they are entitled to. We have also been able to extend our service by funding a new caseworker post in Glasgow to support former seafarers in that city.'
Mr Howarth said 2018 will also be a special year. 'We plan to appoint another caseworker in Belfast or Cardiff and we are focusing on ensuring veteran merchant mariners get the support they need. We are particularly keen to ensure those who supported our Armed Forces, including former Royal Fleet auxiliary(RFA) staff secure all necessary assistance.'
If any retired merchant mariners, veterans or former RFA personnel think they would benefit from the service, they can contact the caseworkers directly.
Merseyside: Cathy Wilson 0151 346 8840
Hull/Grimsby: John Norris 07841 779234
Glasgow: Iain Lindsay 07927 569216
Southampton/Portsmouth: Sandra Silverwood 07841 779237
Or email welfare@nautilusint.org
---
Tags