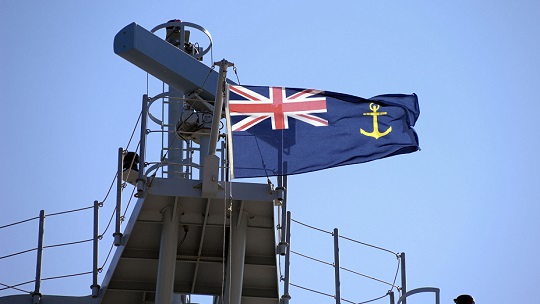 The Royal Fleet Auxiliary (RFA) has acknowledged Nautilus members' pay aspirations for 2023/2024, following an online meeting and receipt of a formal letter from the Union.
Feedback on aspirations was received from members at several ship visits and formed the basis for the proposals, which include a significant increase in pay to reflect members' continued loyal service against a backdrop of falling income over recent years and the current cost of living crisis.
A review of allowances has been requested including victualling, travel and subsistence, to ensure they are sufficient.
Members have also requested a strategic review of crewing levels and retention to ensure that duties and responsibilities are feasible within normal scheduled hours of work.
Other aspirations include:
Restoration of training courses to meet mandatory advancement/promotion requirements (or consideration of waivers where courses are not available)
Increase in human resources (HR) staffing levels that results in timely communication with sea-going staff
Equal leave/appointment ratio for all employees, irrespective of tour length (including choice of three- or four-month options
Removal of restrictions on promotions
Travel remuneration to include costs incurred for those residing outside UK borders
RFA personnel will receive a non-consolidated bonus payment of £1,500 in August for those employed by the RFA on 31 March 2023. The award will be paid pro-rata for part-time RFA personnel, it is not linked to performance, will be subject to tax and national insurance deductions and will not count towards pensions.
---
Tags