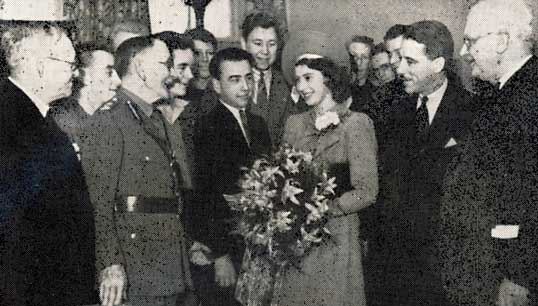 Sailors' Society is celebrating the Platinum Jubilee of British monarch Queen Elizabeth II, who became its royal patron when her reign began 70 years ago.
The Queen was a young princess when in October 1944 she opened a new Sailors' Society seafarers' home in Aberdeen – her first solo opening ceremony.
In declaring the building open, she said 'It has been brought up to date through the care and enterprise of Sailors' Society, which has done so much for the welfare of seamen.'
The Queen, who became the charity's Patron on ascending the throne in 1952, will become the first British monarch to mark 70 years as sovereign on Sunday (February 6).
Sara Baade, Sailors' Society's CEO said: 'We offer our heartfelt congratulations and very best wishes to Her Majesty on the occasion of her Platinum Jubilee. It is a privilege to have the Queen as our Patron and we are incredibly grateful for her support and longstanding dedication to the welfare of seafarers and their families in need. We look forward to joining with communities around the world to celebrate Her Majesty's historic reign throughout the year.'
As part of its celebrations, the charity has created a special digital 'Look back' on the Queen's support as Sailors' Society's Patron. A commemorative book – '200 Stories from the Sea' – produced to mark Sailors' Society's 200th anniversary four years ago, is also avaible to buy.
---
Tags