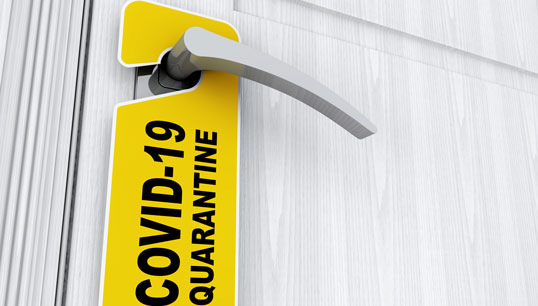 Nautilus has welcomed the belated move by the Scottish government to clarify exemption rules for seafarers returning home to Scotland from hotel quarantine measures.
There had been pressure on the Holyrood administration to clarify its position, after exemptions were introduced in England, Wales and Northern Ireland from 19 March 2021 following a successful Nautilus lobbying campaign.
However, the Union has expressed its disappointment that the exemption in Scotland will not apply for shore leave. Nautilus has argued that this is not consistent with the provisions of the Maritime Labour Convention (MLC) and will continue to lobby for a full and fair exemption.
The change came into effect on 20 March but was only published on the Scottish Government website on 23 March. Following this publication, there was confusion around the interpretation of the exemption with Scottish government officials arguing that the exemption did not apply to those returning home on leave. This update clarifies that seafarers who are returning home having been repatriated in accordance with their SEA are exempt.
It further sets out that 'evidence must be provided at port of entry for repatriation and/or travelling in the course of work'.
Members are urged to keep up to date with the Nautilus coronavirus resources, including the Frequently Asked Questions (FAQs) which have been regularly updated since the outbreak of the pandemic.
---
Tags