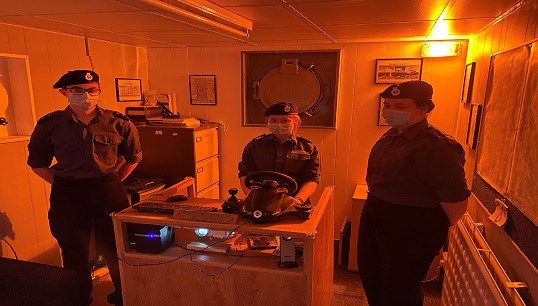 A group of young people and volunteers in based in Wirral, Merseyside converted a disused office space into an interactive ship simulator during lockdown.
The 15sqm space contains a state-of-the-art sound system, portholes and red glow navigation lights so sea cadets can experience what it is like to navigate at night.
Teamwork is central to the new navigation classroom, with cadets working together to read nautical charts and use technology to plan their route before setting sail on the ship simulator.
The unit's training officer, Ricardo Ermocilla said: 'Projects like this will keep Sea Cadets moving towards the future by providing the best possible virtual experience.'
---
Tags