Education and training
Seafarers raise concerns about training required for new green technologies
11 November 2021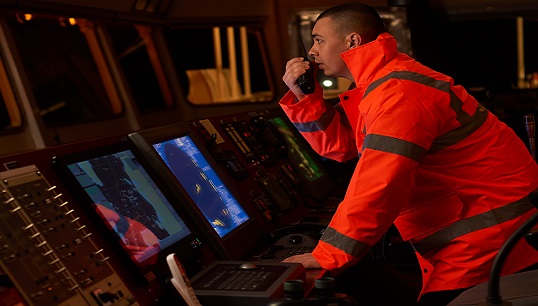 During COP26, Nautilus Champion Allan Dickson conducted a series of polls on LinkedIn asking seafarers about their concerns around the development of green technologies, particularly in regard to the training that will be required to use them.
The polls came together after Mr Dickson talked about self-funding his STCW refresher training in a LinkedIn post and received comments from other seafarers who had similar experiences of companies not paying for training – a key concern of the Union, which is campaigning for a transition to net zero that is fair to the existing seafarer workforce.
'Since I will be attending a COP26 event about Green Skills for the future as a Nautilus International member it got me thinking, the companies who don't pay for courses required for seafarers to work are unlikely to pay for any retraining or upskilling that may be required,' Mr Dickson said.
Out of 21 respondents to this first poll, 52% said that their current company does pay for training such as STCW courses and refreshers, whilst 48% did not.
In a subsequent poll, Mr Dickson asked seafarers who they think should fund retraining and reskilling for emerging net-zero technologies on ships. Out of the 12 respondents, 83% said their employer/company, 8% said seafarers, 8% said the company developing the tech. None said the flag state or International Maritime Organisation (IMO).
In regard to seafarer concerns about the technology itself, 10 respondents said they were not concerned about the future of their job because of net zero technologies.
A further poll asking about the specific challenges seafarers see in the retraining process to sail on net zero and green ships found that the majority were concerned with the cost. Out of 51 respondents, 47% cited cost as their biggest concern, 35% lack of job prospects, 12% time, and 6% said they felt like they were too old to learn.
In the second to last poll of the series, Mr Dickson asks seafarers whether they thought a current Certificate of Competency (CoC) was sufficient to enable seafarers to work on ships with net zero/green propulsion.
This gained the most attention in terms of responses as well as comments. Out of 74 voters, 30% believed the current certificates were sufficient, 27% said there need to be major changes, 23% said minor changes needed to be made and 20% said only manufacturing training was needed.
'I've said minor syllabus changes, but I think it will really depend on what technology is in use and also whether you are a deck or engine officer.

'From a deck point of view in the current system there is no difference in qualifications required to manoeuvre a single screw bulk carrier or a cruise ship with azipods and multiple thrusters so I'm not sure how much difference a greener power source would make.

'Maybe for the engineers there will be a need for additional CoC types so instead of motor/steam it might be battery/hybrid/nuclear.'
Another seafarer said: 'I think your STCW CoC should be a baseline with add-on certification or training for more specialised vessels as is the case for dangerous cargo vessels or DP ships. Having a CoC that covers everything is excessive and unnecessary.'
Finally, seafarers were asked if they would retrain, retire or move to another industry. Out of 37 respondents, 59% said they would retrain, 27% said they would move industries and 14% said they would retire.
Mr Dickson spoke at two events during COP26 calling for the government to prioritise the existing seafarer workforce in new tech training and for a fair transition to low-carbon transport.
---
Tags