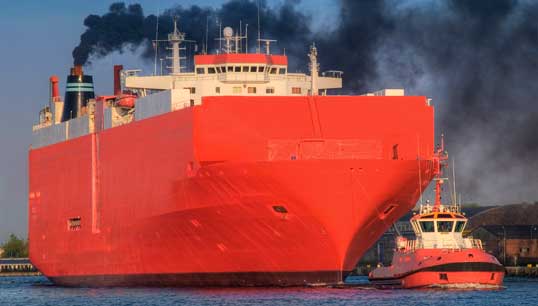 Ship owners are ignoring the global sulphur cap and postponing or cancelling the installation of 'scrubbers' that extract harmful sulphur emissions from their vessels, to save money during the coronavirus pandemic.
Leading Norwegian firm Wallenius Wilhemsen, which transports cars and other vehicles, told Reuters it had cancelled scrubbers for nine ships in the past few months and postponed an additional eight until later this year or 2021.
A spokeswoman told the news agency: 'As a result primarily of the COVID-19 pandemic, customers have significantly reduced their output of vehicles. With that comes a reduction in revenues and we are taking all necessary steps to reduce cash outflows.'
With one scrubber costing around $2 million, fleet operators face costs of over $100 million.
The International Maritime Organization's (IMO) global sulphur cap came into force on 1 January 2020. It aimed to make ships use fuel with a sulphur content of 0.5%, compared with 3.5% previously, or to install scrubbers to strip out the pollutant.
---
Tags