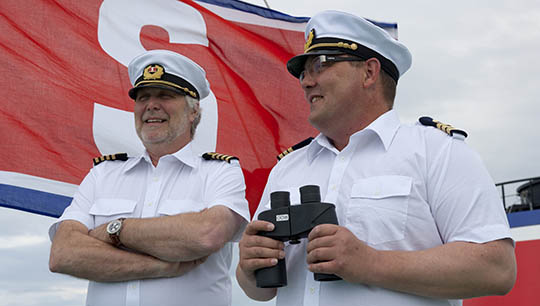 Gothenburg-based ferry operator Stena line will pre-screen crew for signs of coronavirus before onsigning across its passenger and freight ferry routes.
Crew will undergo a mandatory health check questionnaire and be tested with a therma scan machine for raised temperature, according to Stena Line group head of communications Pieter Sprangers.
Crew are required to undertake the health check even if they have not been ill.
The pre-emptive move by Stena Line will be introduced in the coming days. It is hoped the health checks will ensure the safety of crew, passengers and vessels, Mr Sprangers said.
Crew found to have signs of illness or fever will be transferred to hospital for further checks.
Confirmed cases of coronavirus will require 14 days quarantine as recommended by the World Health Organisation.
If diagnosed with coronavirus, crew will receive sick pay for the duration of the quarantine, Mr Sprangers confirmed.
However, he warned that crew returning from personal travel to high-risk areas will need to self-quarantine for 14 days before returning to work. Stena Line would not pay for self-quarantine in that circumstance he said.
Stena Line operates one of the biggest fleets of ferries in the world with 37 vessels across 20 routes that connects 10 countries in Europe. It employs over 5,600 people across eight regions.
Members are urged to contact their industrial organiser for further information and assistance regarding mandatory health checks or coronavirus: industrial@nautilusint.org
Members can also contact the Nautilus 24/7 Helpline for live chat, text, or Skype messaging: https://www.nautilusint.org/en/assistance/nautilus-247/
---
Tags