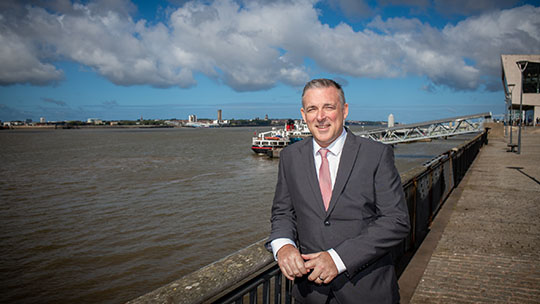 Seafarers will soon be able to complete livestreamed training courses onboard ship with a new service from Tapiit Live and Inmarsat.
The courses will be live streamed on close to 10,000 ships on the Inmarsat Fleet Xpress service. Topics include mental wellbeing, maritime English, risk assessments, security and safety culture.
Courses will be available 24-hours-a-day, through a dedicated on-demand service.
Tapiit Live chief executive Richard Turner said the company carried out considerable technical work to compress the file size of the different platforms required for live streaming such as video, recording and presentations.
'There is a real need to adapt training to the new normal of restricted movement and travel and this is a big problem that our deal with Inmarsat solves. Seafarers no longer have to travel. They can do a lot of the training while still at sea via desktop, tablet or phone with sessions broadcast from our studios in Liverpool and India.'
Live streaming ensures seafarers who are attending the training can actively engage with the tutor in real time or via private chat, Mr Turner said.
Inmarsat head of maritime digital Marco Cristoforo Camporeale said: 'This partnership will help improve onboard training tremendously with live streaming and we are excited to be working with an innovative partner that is revolutionising training at sea.'
Tapiit Live is looking to develop a range of Standards of Training, Certification and Watchkeeping' (STCW) accredited courses. It is planning to open studios in America and Singapore.
---
Tags