Health and safety
The Mission to Seafarers launches maritime wellbeing e-learning courses
2 March 2021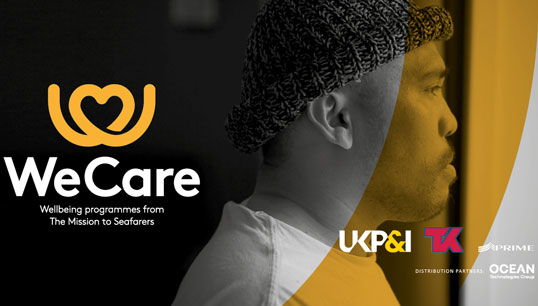 International maritime welfare charity The Mission to Seafarers has launched new e-learning modules as an extension to its WeCare online course programme.
In response to the added pressures on seafarers during Covid-19, the Mission's two face-to-face programmes – which cover social wellbeing and financial wellbeing – are being moved online to provide greater accessibility.
Both courses are designed to help seafarers cope with concerns from home, which might lead to potential safety issues at sea, and are produced by qualified professionals specifically for seafarers.
The Mission said the health of seafarers at sea and at home has been impacted like never before and due to restrictions on face-to-face interactions, ship visits or group workshops, WeCare transitioned to e-learning to ensure the courses can still be accessed.
Both courses will blend multimedia content with reflective learning exercises to engage seafarers. Each course is one hour and is complemented by wellbeing videos, weblinks and downloads to use onboard.
The Revd Canon Andrew Wright, secretary general, The Mission to Seafarers, commented: 'This new initiative is a solution to some of the main challenges seafarers are experiencing today. In creating these modules, we have run multiple focus groups, and spent many hours interviewing and learning from seafarers themselves, so we know that these courses reflect issues which matter to them.'
---
Tags