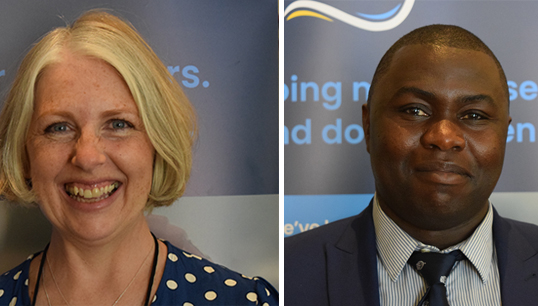 The Seafarers' Charity is the latest organisation to join Maritime UK's Diversity in Maritime Charter programme.
The announcement followed the revision of The Seafarers' Charity's 2020-2025 Equity, Equality, Diversity and Inclusion (EEDI) action plan, which reaffirmed its commitment to increasing awareness of EEDI throughout the sector.
Impact executive Jo Doheny, one of the founding members of the staff-led diversity group at The Seafarers' Charity, said: 'We are so happy to have become a Diversity in Maritime Charter organisation and look forward to continuing our equity, equality, diversity and inclusion journey with Maritime UK and the other Charter organisations.
'Our staff-led diversity working group was formed in 2020 in response to the death of George Floyd. The group aims to pool our ideas, lived experiences and thoughts to become more understanding and inclusive – working together to better embed EEDI into all aspects of our culture, policies and processes. We have really benefited from regular meetings and training around issues including equality, diversity and inclusion, mental health awareness and unconscious bias and look forward to continuing our EEDI journey.'
Finance analyst Freddy Onono, also one of the original members of the charity's diversity group, commented: 'It's been a journey and for everybody this is an ongoing learning process. Something I really understand a lot more about now is mental health.'
Head of people programmes and operations at Maritime UK Chrissie Clarke said: 'Maritime UK is delighted to welcome The Seafarers' Charity to the Diversity in Maritime Charter. The Charter is an important step on The Seafarers' Charity's journey to creating a more inclusive sector, whether at sea or on shore, and their progress will really help move the sector forward.'
The Diversity in Maritime Charter is a pivotal initiative in the Diversity in Maritime programme. Signing the Charter commits organisations from across the maritime sector to take a proactive responsibility for closing the diversity and inclusion gaps within their workforce. Fourteen organisations are now on the Charter journey.
---
Tags