Careers
UK ratings review invitation: share your experiences of training and career progression
17 March 2023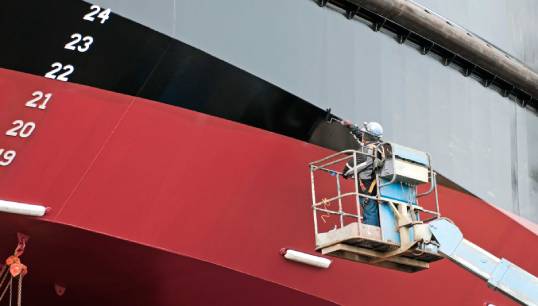 UK ratings are invited to share their experiences of training and career progression as part of a long-awaited review being carried out for the Maritime Skills Commission (MSC), which Nautilus has contributed to.
The MSC was tasked by the maritime minister in March 2022 to look into potential barriers to ratings' training and career progression. This study is being conducted by Kovia Consulting and will be similar to the MSC cadet report published a couple of years ago.
Ratings can join one of two online workshops; either Thursday 30 March 2023 from 10:00-11:00 or Tuesday 4 April 2023 from 14:00-15:00.
They will be invited to share individual stories and discuss barriers and opportunities to enhance training and progression pathways in the following areas:
joining the industry as a rating
progressing as a rating from ordinary seaman to able seafarer
progressing to officer level
moving to a career ashore
moving to a different maritime industry
progressing through an apprenticeship
Ratings who would like to contribute but cannot make any of the proposed dates can discuss alternative arrangements with Aurelie Nollet, associate director at Kovia Consulting, at anollet@kovia.co.uk.
---
Tags