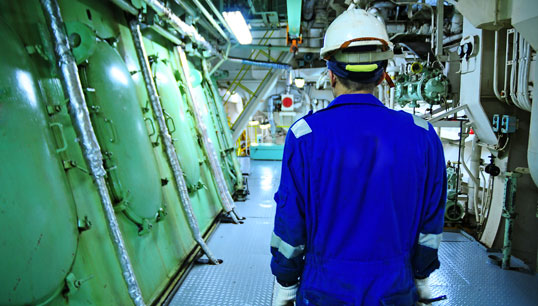 The Human Rights Due Diligence Tool, a checklist to protect seafarers stranded on ships due to new Covid-19 variants and government-imposed travel restrictions, has been launched to aid businesses engaged with the maritime industry.
The tool provides a list of questions that companies can ask suppliers or charterers about the seafarers in their supply chains so that they can detect violations of workers' rights.
It seeks to ensure that the rights of seafarers under the Maritime Labour Convention (MLC) are respected, including in areas such as physical and mental health, access to family life and freedom of movement.
The initiative is the result of work by the UN Global Compact, the UN Human Rights Office, the International Labour Organization (ILO) and the International Maritime Organization (IMO). It has been motivated by concerns that the number of crew stranded working beyond their contracts at sea could surge due to further Covid-19 restrictions.
UN agencies have reminded businesses that under the UN Guiding Principles on Business and Human Rights (UNGPs), companies engaged with the maritime industry have a responsibility to respect the human rights of seafarers as workers along their value chain.
Sanda Ojiambo, executive director and CEO of the UN Global Compact said: 'The impact of the Covid-19 pandemic has highlighted the fragility of global supply chains as seafarers continue to endure tremendous, and yet largely invisible, hardship and suffering. The mental and physical wellbeing of seafarers must be a priority and this tool is an important step in building awareness of how to address human rights abuses in the maritime sector. It sends a powerful message of the importance of incorporating maritime workers in due diligence mapping to ensure that adverse human rights impacts are identified, prevented, mitigated and addressed.'
Stephen Cotton, International Transport Workers' Federation general secretary, said: 'For far too long, shipping has been a human rights blind spot for global brands. Responsible companies in today's world want to understand how they or partners in their supply chains might be violating human rights, even inadvertently. That's why in the midst of the crew change crisis, the launch of this tool couldn't be more timely. It spells out exactly the questions that companies need to ask their suppliers or charterers about what's happening to seafarers in their supply chains, and provides worker-led pathways for monitoring and enforcement to remedy any violations or mistreatment.'
---
Tags