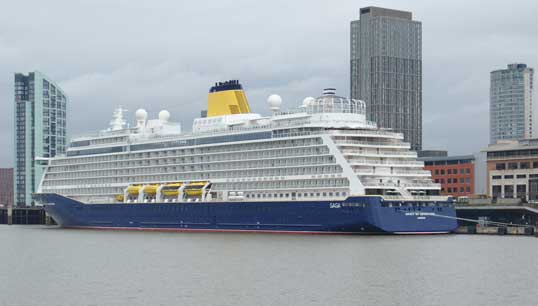 Nautilus members serving onboard vessels owned, operated or managed by Saga Cruises Ltd have accepted a 2.5% pay increase.
The increase, which covers crew on two British-flagged Saga ships – Spirit of Adventure and Spirit of Discovery – was agreed at a recent 2022 pay and conditions review.
Nautilus national organiser Steve Doran said Nautilus and Saga 'recognise the fact that this settlement compares favourably with settlements elsewhere. It is felt that this is the best achievable via negotiation. And, in order to avoid delays in getting the update to members in good time, we have accepted the offer on behalf of members in good faith.'
Mr Doran said he had also discussed with the company the shared objective of increasing representation at Saga, by increasing the number of Nautilus representatives, with a view to considering a Partnership at Work (PAW) arrangement covering all vessels across deck, technical and hotel departments.
As well as pay, the review also included discussions on working patterns, rotations and shore leave.
---
Tags