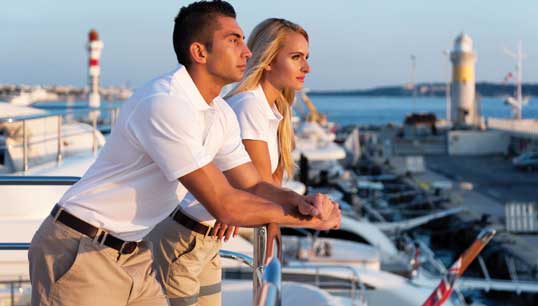 Nautilus has issued refreshed guidance on seafarer employment agreements (SEA) for superyacht crew and drawn attention to stakeholder responsibilities under the Maritime Labour Convention (MLC).
The timely briefing was produced by the Union's legal department and designed to pre-empt any employment concerns faced by members while working onboard superyachts.
Over the years, Nautilus has provided invaluable advice to members who work on individual contracts of employment and who do not have the benefit of collectively negotiated terms and conditions of employment.
The Union's activities have involved representing members in employment disputes, personal injury matters and the defence of those involved in maritime incidents.
The Covid-19 pandemic has also resulted in many members contacting Nautilus for advice and assistance with employment and related problems arising during the pandemic.
Nautilus strategic organiser with responsibility for the yacht sector Rachel Lynch said: 'Members should keep this SEA contract guidance to hand, particularly when seeking a new job, but should also encourage others to join Nautilus in advance of facing an issue that requires the Union's unrivalled services. Joining us after an issue has occurred can mean that it is too late for us to be able to help, especially during this exceptionally challenging coronavirus pandemic.'
For the most up to date advice from Nautilus on SEA contracts members should log in to My Nautilus/member resources.
For further advice, members should also note the Union's guidance on 'Stakeholders' responsibilities under the MLC', which will show the 'self-help' measures you can take to protect your position, such as using the MLC onboard complaints procedures (unresolved ones can be notified to the flag state) and the MLC on shore complaints procedure for the port the yacht is visiting.
---
Tags