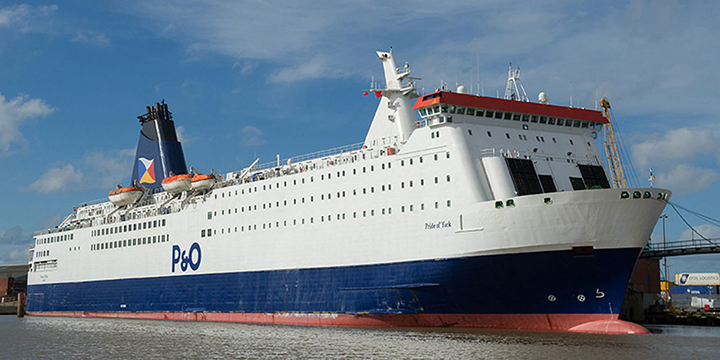 P&O Ferries has revised down proposed officer redundancies and acknowledged the need to retain additional skilled maritime professionals following intense negotiations with Nautilus International.

Nautilus was able to provide various counterproposals demonstrating that P&O's post-redundancy crewing levels fell short, with insufficient officers to cover annual leave, sickness and statutory training courses.

The ferry operator had planned to make 108 officers redundant across its Short Sea and North Sea routes following the layup of five ships due to the coronavirus pandemic. Laid up ships include Pride of Canterbury, Pride of Burgundy and European Seaway on the Dover to Calais route, and the Pride of York on the Hull to Zeebrugge route.

The company currently runs three ships on the Dover to Calais route, with Nautilus consistently maintaining that P&O's redundancy plans were short-sighted and needlessly removed many of the highly skilled maritime professionals it needs to take advantage of the uptake in trade when it returns to the North Sea and Short Sea sectors.

'P&O recognised the concerns highlighted by Nautilus International but we believe that they still have insufficient maritime professionals to operate their business for the future in the way that they need to operate,' Nautilus head of industrial Micky Smyth said.

P&O has recently proposed an internal 'Job Retention Scheme' that it claims could help reduce redundancies further across the company. The scheme would pay 60% of employees' salaries and run from November 2020 through to April 2021.

The proposed P&O 'Job Retention Scheme' would only be offered following the voluntary redundancy negotiations and by invitation for 21 officers on the Dover-Calais route. However, this would not apply to the North Sea route.

'Nautilus expressed our extreme disappointment that the proposed scheme has not been extended to our maritime professionals on the North Sea and the company should reconsider their position as soon as possible to retain our highly skilled workforce,' Mr Smyth said.

P&O has furloughed 1,230 employees since the UK went into lockdown in March. The government is currently supporting 80% of its salaries up to £2,500 per month. To date, P&O Ferries has topped up all salaries to 100% at a cost which it cannot sustain indefinitely, according to company officials.

On 29 June Nautilus joined a tripartite ministerial meeting with P&O, RMT and UNITE where it made representations against the planned redundancies to Shipping Minister Kelly Tolhurst.

'The minister is obviously concerned by the impact of the job losses and asked to be kept up to date regarding developments by unions and the Department for Transport's marine department,' Mr Smyth said.
---
Tags