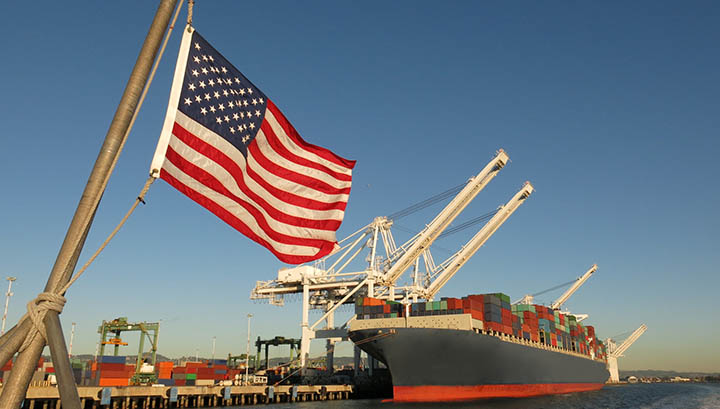 TTD, a coalition of 32 unions for transportation workers across America, has called on Congress to support the Energizing American Shipbuilding Act, a bill introduced by Democrat John Garamendi and Republican Roger Wicker to make more cargo available for transport by US ships and crews.
The bill would require that ships built in the US transport 15 percent of total seaborne liquefied natural gas (LNG) exports by 2041 and 10 percent of total seaborne crude oil exports by 2033.
The US is projected to become a net crude oil exporter and the top LNG exporting nation in the coming years, according to the Energy Information Administration. Currently there are no LNG carriers registered under the US flag.
'Congress has neglected the maritime industry for too long' and is short of several dozen merchant ships and 1,800 seafarers, the senators said in a joint statement.
They support the Jones Act, which requires cargo shipped between two American ports be transported on US-built, owned and operated ships.
The bill would kickstart long-term reinvestment in the idea of America as a maritime, seafaring nation and counters similar requirements in other export countries, according to the sponsors. That includes the Russian-flagged vessel requirement for Arctic oil and natural gas exports announced in December 2018.
If enacted, the Energizing American Shipbuilding Act would result in the domestic construction of 50 new ships including 28 LNG carriers by 2041 and 12 oil tankers by 2033, boost domestic vessel component manufacturing and maritime industries and create thousands of jobs, according to the sponsors.
---
Tags