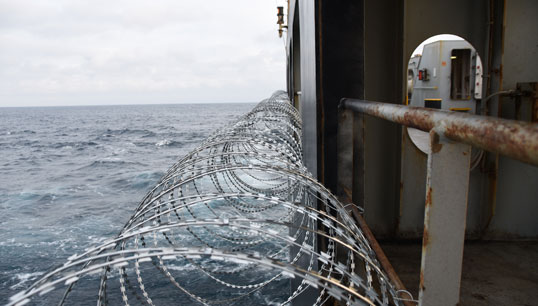 Nautilus has offered solidarity and assistance to a Turkish union after a Turkish-crewed vessel was hijacked by pirates off West Africa, resulting in the death of one crew member and the kidnapping of 15 others.
Risk intelligence company Dryad Global reports that the Liberian-flagged containership MV Mozart – which appears to be owned in the UK – was boarded approximately 98nm NW of Sao Tome while transiting from Lagos to Cape Town.
Latest reports showed the citadel was breached and 15 crew were taken with one crew member killed. The nationality of that crew member is unconfirmed. Three crew members were left onboard the Mozart.
Turkish authorities are seeking to resolve the matter. The Union's international organiser Danny McGowan has contacted the International Transport Workers' Federation (ITF) and its Turkish affiliate DAD-DER to offer assistance.
'Although the vessel is crewed primarily from Turkey, the ownership of the vessel appears to be in the UK,' Mr McGowan said. 'We have offered our solidarity and assistance to DAD-DER and to ITF in an effort to use any available channels to resolve the matter for the crew.'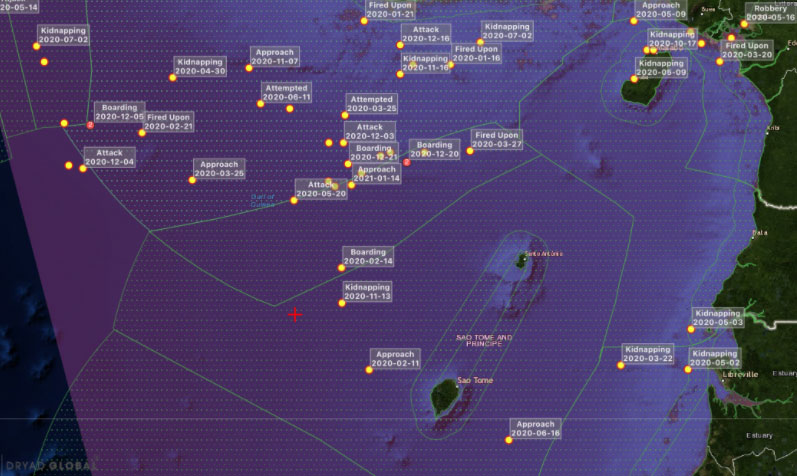 The attack on the vessel in the Gulf of Guinea High Risk Area was also condemned by the International Maritime Organization (IMO).
IMO secretary-general Kitack Lim said: 'I am deeply concerned by reports of the criminal attack on the container ship Mozart. I express my deepest sympathies to the families.
'IMO is committed to enhancing the interactions with the relevant stakeholders including the littoral states to prevent such further incidents occurring.'
Under the Maritime Labour Convention (MLC) the wages of seafarers who are taken hostage during armed robbery or piracy should be protected. It ensures that a Seafarer Employment Agreement (SEA) will stay in place while a seafarer is held captive by pirates on or off the ship – even if the seafarer's contract expires or is terminated by the shipowner.
Piracy in the Gulf of Guinea has surged in recent years, hitting a record in 2020 with 130 crew kidnappings in 22 separate incidents, according to the International Maritime Bureau's Piracy Reporting Centre.
According to Dryad the Mozart is the furthest offshore incident recorded in West Africa, and the fifth offshore incident in the Gulf of Guinea High Risk Area this year.
---
Tags