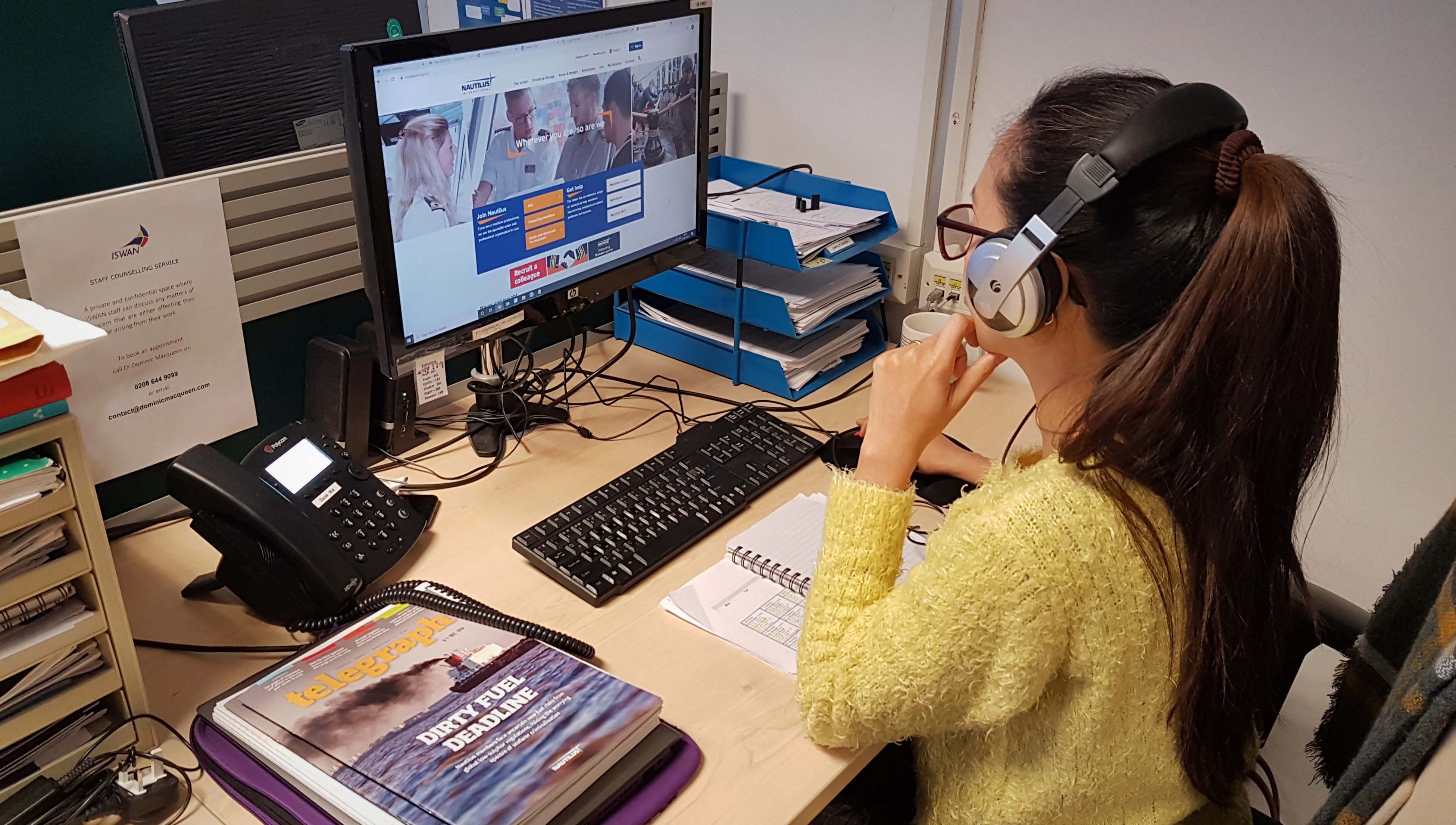 Unpaid wages topped the list of most reported complaints by Nautilus members to its free round-the-clock emergency helpline in 2019.
The Nautilus 24/7 helpline's casework rose 11% on the previous year to 316 from 284 bringing a total of over 1,400 cases since it opened in 2014. The helpline is administered by the International Seafarers' Welfare and Assistance Network (ISWAN).
Some 1,775 individual seafarers have been helped overall as some cases can involve several crew on board. Each year the helpline team handles emergency calls from the UK, Netherlands, Switzerland and members of a number of unions affiliated to the Nautilus Federation.
Contact can be made via direct emails, live chat messages, Skype, SMS text message or freephone numbers for more than 45 countries.
Nautilus director of legal services Charles Boyle said: 'Nautilus is extremely grateful to ISWAN and its multi-lingual team for providing such a valuable service to our members, 24/7, 365 days a year. At any one time, Nautilus has members working across the globe in many jurisdictions and time zones, and it's reassuring to know that they can contact the helpline for instant advice and assistance.
'This applies even more so in the context of increasing regulation, which can often lead to issues of criminalisation for alleged non-compliance.'
In 2019 unpaid wages topped the list of the most urgent calls to the helpline, followed by unfair dismissals and bullying onboard.
In November, a Nautilus member's concerns about ship safety led to a superyacht being detained. The ongoing case is being dealt with by the Union. The vessel was detained in Ajaccio, and, a legal case is pending with the owner over crew working hours and conditions.
Contractual disputes and cases of unfair dismissal are referred immediately to Nautilus investigators. Nautilus ITF inspectors are alerted in cases related to foreign flagged ship detentions or poor living conditions of ships visiting UK ports.
In 2019 ISWAN research found that the shipping industry is starting to recognise the problems caused by social isolation, stress and fatigue – but warned that seafarers remain reluctant to openly talk about these issues or identify themselves for fear of reprisals.
---
Tags