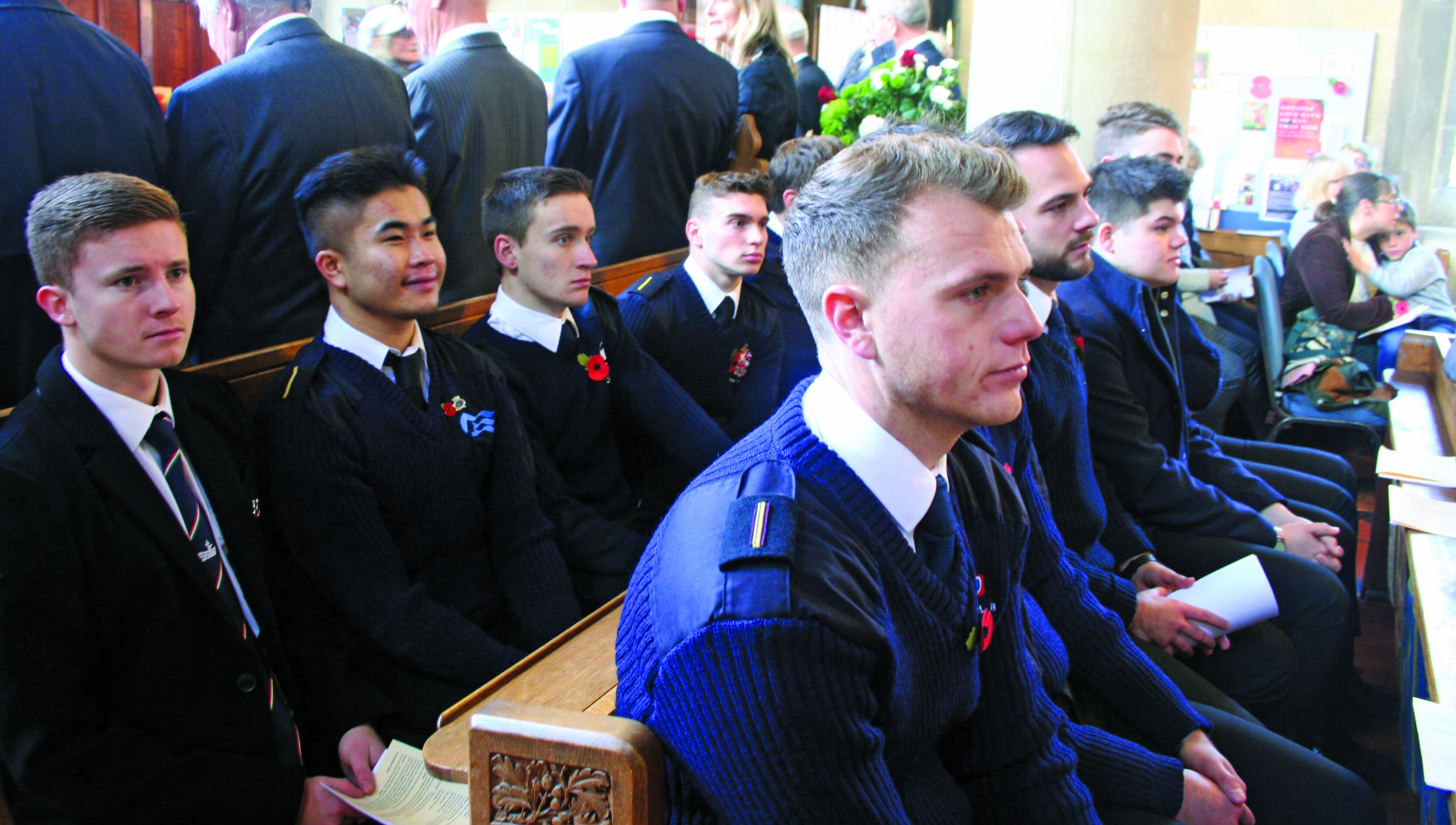 Members of the Warsash Association attended the Remembrance Sunday service at St Mary's, Hook-with-Warsash on 10 November 2019 to re-dedicate the Roll of Honour plaque for the School of Navigation cadets who gave their lives the Second World War and to lay a wreath in their memory.
There are in total 13 Warsash cadets memorialised on the plaque: the six British cadets whose story has been told on these pages and seven from other nations who had been attending the college.
The plaque had been presented to the college in 1991 by the Warsash Association and used to be displayed at the Warsash Maritime Academy waterfront campus.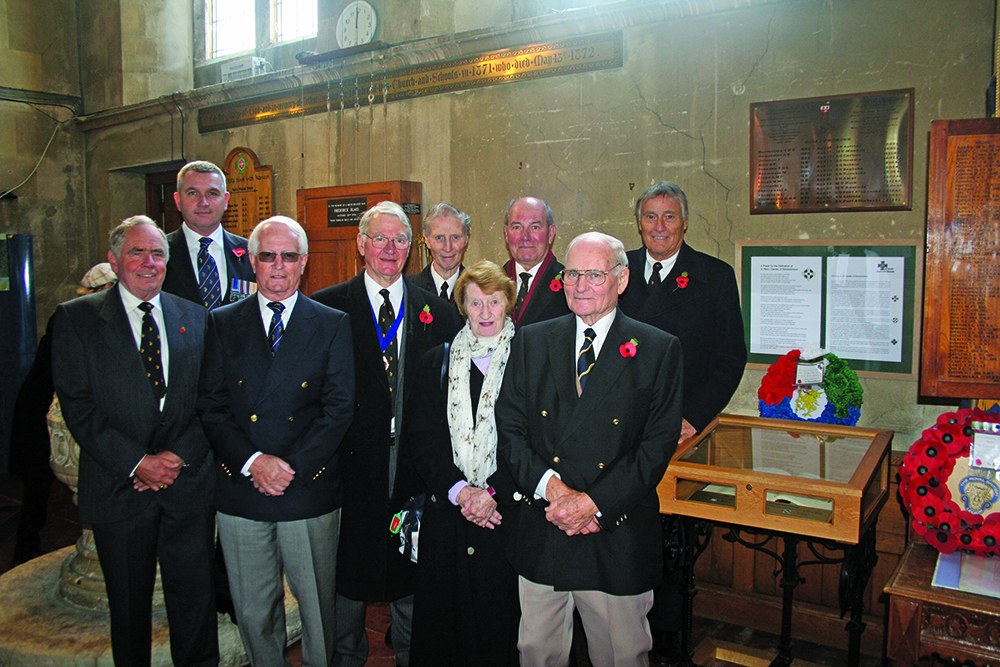 Due to the recent move of the nautical school into Solent University premises in Southampton, a new location was needed for the plaque, and the Association gratefully accepted the offer from St Mary's church.
On Remembrance Sunday, there was a procession to the local War Memorial that included 10 officer cadets from the Warsash School of Maritime Science & Engineering, followed by the service at St Mary's.
The service saw the re-dedication of the Warsash plaque, after which came the traditional bugle call of the Last Post, the two minutes' silence and readings for the fallen. Wreaths were laid by the Royal British Legion, The Warsash Association and other organisations.
---
Tags