Education and training
Women affected by pandemic redundancies urged to apply for maritime retraining bursary
29 September 2021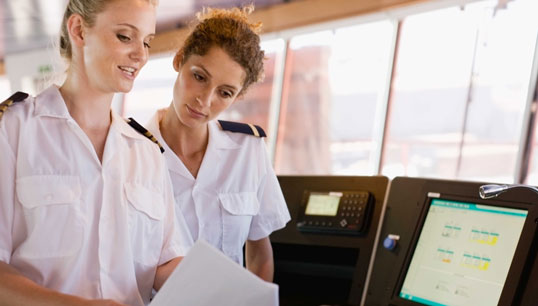 Female seafarers whose jobs have been impacted by the Covid-19 pandemic are urged to take advantage of a redundancy and retraining bursary set up by the Maritime Charities Group (MCG).
The MCG Covid-19 Redundancy and Retraining Bursary Fund is administered by the Marine Society on behalf of MCG.
It provides extra cash for training and refresher courses and is aimed at both male and female Merchant Navy seafarers of all ranks and departments who have lost work due to Covid-19 and want to stay in the industry, and those who want to retrain or upskill. They must be able to demonstrate a planned route back into a maritime-related role, whether seagoing or shore-side.
The period for applications has been extended until 31 March 2022.
MCG manager Ben Gibbons said they had received fewer than anticipated applications from women, and while that might reflect the lower ratio of women in the maritime industry in general, MCG was keen to hear from more women impacted by the pandemic.
'So far we've funded over 60 seafarers from across ranks and sectors to renew certificates, undertake refresher training and train for a different job in maritime,' he said. 'We know that there are more potential applicants out there. We want to get the message across that the fund is still open and will stay open for as long as it's needed.
'Our job over the autumn is to get our message out to female seafarers in particular that the MCG bursary is there to help.'
Applicants can claim up to £500 towards training or qualifications of their choice.
find out more about the fund and how to apply
download the MCG Redundancy and Retraining Bursary Fund application form
---
Tags