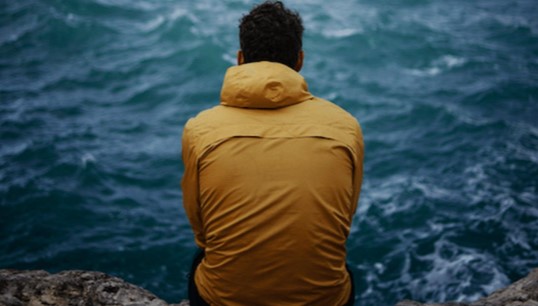 A recent report has highlighted the increase in cases of ship abandonment – with 2022 the worst year on record. Rob Coston reports on how these actions by irresponsible shipowners are continuing to unfairly impact the lives of seafarers
Cases of abandonment place a terrible strain on seafarers and their families: from the uncertainty about when a loved one will return home to the financial chaos caused when a seafarer cannot leave a vessel to find work.
Sadly, the problem seems to be getting worse, not better. A report released earlier this year by RightShip – a consultancy and software provider focused on environmental, social and governance (ESG) issues in the maritime sector – has demonstrated that cases of reported abandonment have been on the rise for five consecutive years.
Business as usual?
It is true that cases of abandonment have often been driven by world events. A clear example would be the 2009 financial crisis, when 65 cases occurred compared with 17 in 2008 and again in 2010. More recently, the Covid-19 pandemic and conflicts including the war in Ukraine have led to an uptick.

However, the steady growth over the years suggests that the problem is driven by poor behaviour and enforcement. It is also clearly a global failure: cases are recorded in 106 countries and 85 flag states around the world, located on all five inhabited continents, with the UAE, Spain and Turkey experiencing the most abandonments.
At the close of 2022, 103 vessels were abandoned, impacting upwards of 1,682 seafarers. RightShip's research indicates that abandonment has affected 9,925 seafarers over the past 20 years, in cases involving 703 vessels.
The financial implications of this for seafarers are vast – the ITF frequently recovers tens of thousands of dollars in unpaid wages for those affected by abandonment, and RightShip estimates that over 20 years the cost to seafarers could amount to US$40 million in total.
Is there a solution?
According to RightShip, the solution is increased accountability throughout the supply chain in line with ESG principles.
'The rise in ESG compliance regulations mean that charterers, bankers and financiers are increasingly being asked to evidence due diligence when it comes to selecting their partners, with open abandonment cases reflecting poorly on ship owners and managers,' says CEO Steen Lund.
In the same way that many supermarkets, for example, now actively seek more environmentally friendly packaging for their products, the companies and third-party logistics enterprises that are importing and moving goods should hold themselves responsible if they are caught 'funding and doing business with companies involved in the continued abandonment of seafarers and the mistreatment of the people who move our cargoes.'
As well as the business solution, however, the ITF says that it is vital for insurers, courts and port states to have proper procedures for cases of abandonment, and to honour seafarers' existing rights under international law. We know that the situation for abandoned seafarers can be better or worse depending on this: in Egypt, for example, Captain Vehbi Kara was forced to stay onboard for a year, and navigational officer Mohammad Aisha had to remain for four years, after Egyptian courts designated them as legal guardians of their abandoned ships.
Some recent contrasting abandoned cases (see pages 66-67) further demonstrate how different the situation can be for seafarers, depending on jurisdiction and circumstances. 'Adhering to the rights of seafarers shouldn't be a lottery for crew,' says Ian Bray, national coordinator of the Australian ITF Inspectorate, who was involved in one of these cases. 'Their rights are their rights, no matter where they find themselves being underpaid, exploited, or abandoned. All port states must be encouraged to respond more quickly in the interests of seafarer welfare.'
What is abandonment?
According to IMO/ILO guidelines, abandonment is characterised by the severing of ties between the shipowner and seafarer.
This occurs when the shipowner fails to fulfil fundamental obligations to the seafarer regarding timely repatriation, payment of outstanding wages, and provision of the basic necessities of life (e.g. food, accommodation, and medical care). Abandonment is considered to have taken place when the master has been left without the financial means to operate the vessel.
If you think your vessel might have been abandoned, click here for advice.
How can I help?
Keeping abandonment databases up to date is vital to tackling this growing problem.
If you suspect a ship has been abandoned, you should contact abandonment@itf.org.uk. The ITF will then log the incident in its database and report it to the International Maritime Organization.
Read the full document from RightShip here.
---
Tags