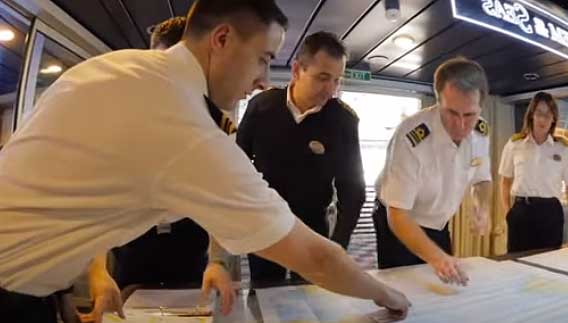 The Nautilus Fair Workplaces campaign is striving to ensure safe, secure workplaces for members which value the ship as a home for those who work at sea. The campaign addresses the physical and mental wellbeing of maritime professionals – neither of which were looking in good shape as a second year of the Covid-19 pandemic dawned on 1 January 2021
Top wins:
1. Seafarers given key worker status
2. Vaccines for visiting seafarers
Still fighting for:
1. Seafarer mental health support
2. End to workplace bullying
Crew change crisis
It had emerged back in 2020 that seafarers were suffering severe collateral damage from the pandemic. As national governments refused to allow crew members off their ships to travel home at the end of their contracts – or to permit their replacements to travel out – thousands of people became stuck onboard or at home with no end to their situation in sight. Not surprisingly, Nautilus members were reporting high levels of fatigue and stress, and many contributed to a Solent University survey backed by the Union on the impact of the pandemic.
Nautilus had succeeded in persuading the UK government to designate seafarers as essential keyworkers, thus easing some of their travel restrictions, but few other governments had followed suit, and the arrival of the more infectious Delta variant at the end of 2020 removed once more some of the freedoms that had been provisionally agreed.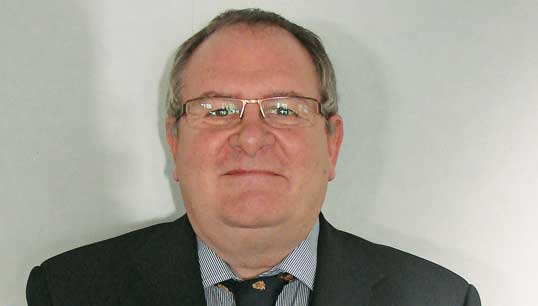 Throughout 2021, the Union and affiliates of the Nautilus Federation pressed for an end to the crew change crisis. Notable moments of progress included the signing of the Neptune Declaration, in which more than 300 organisations pledged to use their influence to get seafarers home, and the appearances of Nautilus Champions Martel Fursdon and Stephen Gudgeon to raise awareness of the crew change crisis across domestic and international news media.
The Nautilus campaign fed into the work of the International Labour Organization (ILO) and the European Transport Workers' Federation, both of which reminded national governments of their obligations under the ILO Maritime Labour Convention.
As we reach the end of 2021, the crew change crisis has reduced, if not disappeared, thanks to campaigning on crew relief and repatriation, but also to the rollout of vaccinations.
Covid-19 vaccinations
When Covid-19 vaccinations started to become widely available in early 2021, many national governments understandably prioritised elderly people and other adults with health conditions that made them vulnerable to serious harm from coronavirus. However, Nautilus and other seafaring bodies argued strongly that seafarers should also be prioritised, to help deal with the crew change crisis and keep world trade moving.
Nautilus International strongly argued this point with the British and Dutch governments – winning a special seafarer vaccine programme in the Netherlands and eventually the inoculation of visiting seafarers in the UK. Nautilus Federation unions issued a joint statement calling for a global seafarer vaccination programme.
Although this global programme has not yet come to pass, Federation affiliates have achieved national success, including a campaign by the Union Fédérale Maritime that led to priority access for seafarers at vaccination centres in France, and lobbying by the Seafarers' Union of Croatia that resulted to vaccines being offered to national and visiting seafarers.
There is still work to do if the global maritime industry is to achieve vaccine fairness for all its seafarers. Nautilus is among the many voices pressing for Covid-19 vaccine patent holders to waive their copyright and allow laboratories in developing countries to make vaccines at a low cost – something which would benefit seafarers who do not yet have a vaccine programme in their home countries.
Mental health
A fair workplace is one where seafarers feel comfortable raising difficulties they may be having with their mental health and accessing support. The mental health of the maritime workforce appears to have been worsened by the pandemic, but this is an issue that has long needed addressing in the industry.

Members from across the Union's three national branches spoke up during 2021 at the Nautilus Equality & Diversity Forum and Professional & Technical Forum about mental health. They pointed out how traditional macho attitudes and persistently high levels of bullying and harassment have long contributed to anxiety, depression and a relatively high suicide rate in the maritime workforce. Loneliness and isolation at sea are also related to poor mental health.
Some good work is going on in the maritime charity sector to support seafarers with their mental health, and Nautilus has worked to publicise this to its members and let them know about helplines and initiatives like Mental Health First Aiders – something that Nautilus Champion Samantha Morris spoke about on a few occasions during the year.
The Union also supports the Maritime UK Mental Health in Maritime Network and its Culture of Care programme, which has made good progress in 2021 in encouraging senior managers to take the lead on changing attitudes and behaviour.
Safety at sea
Maritime workplaces are notoriously unequal when it comes to safety records, and seafarers are highly aware of the differences between well-run ships and those neglected by owners and operators.
Nautilus members are given the opportunity to discuss safety issues at the Union's Professional & Technical Forum, which is led by head of professional and technical David Appleton. In three well-attended online Forum sessions in 2021, members tackled the issues of backup services in the event of satellite failure, a forthcoming review of Human Element, Leadership and Management (HELM) training, and the dangers of enclosed spaces.
The input members provided is feeding into policy-making at Union, national and international level. Through involvement with non-governmental bodies such as the International Transport Workers' Federation (ITF) and the International Federation of Shipmasters' Associations (IFSMA), Nautilus has a seat at the highest international tables, including the International Maritime Organization (IMO), and it is here that the Union works to ensure that safety practices intended to protect all seafarers on all vessels are implemented and enforced around the globe.
In addition, the Union and its partners are using their position at the IMO to develop new international safety and training standards for technology such as hydrogen-powered engines, in order to protect the crews who operate these onboard. Saving the planet should also mean a cleaner, fairer maritime workplace for all.
What next?
A major new challenge in ensuring a fair workplace is on the way, with the introduction of new maritime fuels and propulsion systems as the shipping industry seeks to decarbonise.
Nautilus is working to maintain a fair workplace as this onboard technology develops, with Nautilus Champion Allan Dickson speaking at the COP26 climate conference about the need for retraining the maritime workforce as part of a just transition that benefits existing workers.
People are exhausted. It's good that you have given me the opportunity to highlight this Nautilus Champion Captain Stephen Gudgeon talking about the crew change crisis on BBC 1 following the Ever Given incident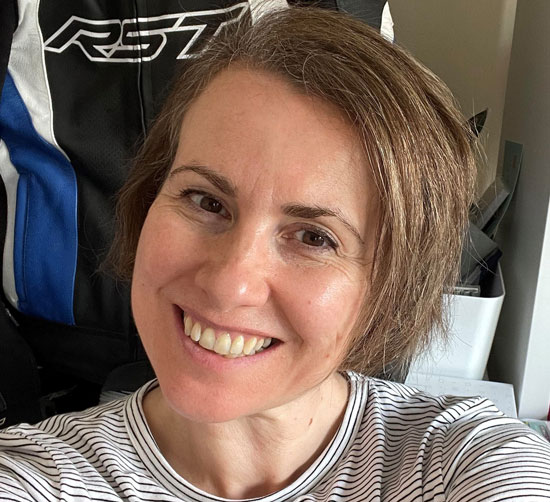 Get involved in events and volunteer schemes
All members are welcome at the Nautilus Professional & Technical and Equality & Diversity Forums. To find out when the next sessions are coming up, keep an eye on the Nautilus website and the events section of the Nautilus Telegraph. If you would like to suggest a topic for the Professional & Technical Forum to discuss, email protech@nautilusint.org.
Nautilus Champions are members who volunteer – with training and support – to be the voice of maritime professionals at conferences, on social media, and in the national print and broadcast media. If you are interested in becoming a Nautilus Champion, email campaigns@nautilusint.org.
Nautilus Forum attendees and Nautilus Champions are drawn from all three branches of the Union: UK, Netherlands and Switzerland.
Meet Nautilus Champion Emma Walters
Get involved
---
Tags