Campaigning
Fair Access: campaigning for equal opportunities in training and careers
1 December 2021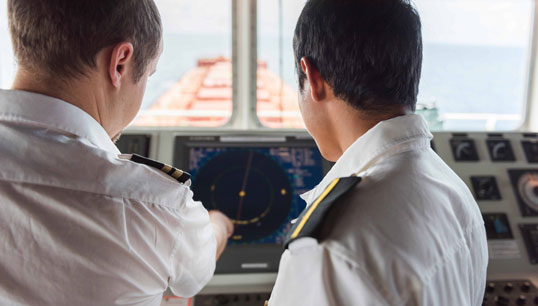 Nautilus's Fair Access campaign promotes maritime training for cadets, young people and experienced seafarers from all backgrounds, and equal opportunities in career progression. We work for inclusion, for no maritime professionals to be left behind, and for the profession to be respected by the public and legislators
Top wins:
1. Sea to City programme: five seafarers helped to transition their careers ashore
2. SMarT Fund: successful lobbying for extensions, and securing essential member
feedback on STCW Convention
3. Maritime 2050 Award nomination for pandemic efforts to support cadet training
4. TUC support for Union efforts to increase the number of women in maritime
5. Netherlands branch: support for training and the future of work
Still fighting for:
1. support for career transitions and fair transition
to low carbon transport
2. employers to hire, nurture, and train diverse talent
Cadet training
Nautilus International's survey of seafarers who had completed their maritime training within the past 10 years was influential in forming recommendations by the UK Maritime Skills Commission (MSC) into changes to cadet training.
Nautilus has made several recommendations to the MSC, particularly on: the need to provide long-term career options; greater support by companies and colleges during training; modernisation of the syllabus; and greater efforts to track employment data after cadets qualify.
The findings of the MSC Seafarer Cadet Review report also showed a desire among many UK seafarers for modernisation – and a need for both sponsoring companies and colleges to better support cadets. The MSC's review was overseen by a working group of commissioners, including Nautilus general secretary Mark Dickinson, and chaired by Maritime and Coastguard Agency chief executive Brian Johnson.
In October the MSC launched a cadet training implementation board – a key recommendation in the 2021 Seafarer Cadet Review Report, which called for the overhaul of funding for seafarer training and modernised courses. Mr Dickinson sits on that board.
Nautilus efforts to help cadets whose training has been disrupted by the pandemic, including its successful lobbying for an extension of UK SMarT funding, which was extended again near the end of the year, were also recognised in the Union's shortlisted entry for the Maritime 2050 Award.
The Union has also told the government that jobs and training should be at the heart of any efforts on decarbonisation. Mr Dickinson gave this message in a letter to senior ministers calling on the UK government to step up its Nationally Determined Contribution to the Paris Agreement climate goals. Nautilus Champions also made the seafarer's voice heard on training and net zero at the COP26 climate conference, calling for a fair transition to a low carbonisation workforce.
Simulator training
Nautilus has led the debate on simulator training in the UK following a Maritime & Coastguard Agency (MCA) consultation on proposals.
The main disquiet expressed by some members, much of which is fed back through our Professional and Technical Forum, has been the speed of its introduction and the proposal that it would allow a reduction in sea time for cadets of up to 30 days should they successfully complete two one-week courses on an approved simulator.
Balanced against this is the fact that Dutch members report that simulator training has worked well as part of a rounded education for the past 20 years. In fact, NL maritime training experienced an overall increase of blended learning opportunities as a result of the Covid-19 pandemic.
Blended learning
In the Netherlands this year, Fair Access work by the Union included providing 'guest lessons' and attending open days at Dutch maritime colleges, as well as hosting a special interviewing and networking workshop in October 2021.
In June, the Netherlands Branch symposium also heard from maritime students on their views of automation and other 'smart shipping' trends.
That audience also heard about the Union's work via the Nautilus Federation in surveying member views on STCW requirements, which in 2020 highlighted the dire need for an overhaul of the STCW Convention. The results of this study helped with essential seafarer feedback on the STCW Convention and were shared with the International Maritime Organization.
The latest Seafarer Workforce Report also highlighted how shipping must face up to STCW-qualified officer shortages.
In October in the Netherlands, the Union also celebrated the 'Most beautiful photo' captured during Maritime Week in a special photo competition which highlighted seafaring training opportunities.
Equality and diversity

The Union's Equality and Diversity Forum (EDF) also continued its work this year.
Attendees of all genders and backgrounds pledged to uphold the 2021 International Women's Day principle of Choose to Challenge, during the Union's Equality and Diversity Forum (EDF) held on 8 March 2021 – the first of its new format events which allow safe-space sub-group sessions for LGBT+, young and women members.
Guest speaker Gemma Griffin MBE was invited to talk about leadership in the maritime industry. Later in the year Nautilus also committed to balanced speaker panels at conferences and events.
Maersk shipmaster Thomas Lindegaard Madsen spoke about LGBT+ rights in maritime at a strongly-attended June EDF marking International Day of the Seafarer.
Earlier in the year the Union had flagged up its support for various LGBT+ initiatives led by the UK Pride in Maritime Network chaired by Nautilus EDF secretary and international organiser Danny McGowan.
Next steps for increasing visibility on LGBT+ for maritime professionals include
a Maritime UK Pride in Maritime Day on 28 February 2022.
TUC
In July, Nautilus general secretary Mark Dickinson signed a letter from the UK Trades Union Congress (TUC) calling on the UK government to promote equality; eliminate discrimination against LGBT+ people, and take a lead in building an inclusive culture.
A Nautilus motion calling for an increase in the number of women in traditionally male dominated maritime industries passed at the TUC Women's Conference.
Maritime UK
Nautilus is taking a lead in several aspects of the industry body Maritime UK's Diversity in Maritime network. The Union's international organiser Danny McGowan, who chairs the UK Pride in Maritime Network, hosted two successful new industry LGBT+ roundtables in 2021, the first in July and another in September – which was the first such event to be held at London International Shipping Week (LISW).
Nautilus also chaired a separate Diversity in Maritime online roundtable during LISW, which heard of the need for 'punchy targets' and regulation to ensure accountability on diversity in the workplace. Overall, attendees agreed on the need for maritime organisations to make more serious attempts to allocate resources and invest to ensure they hire, nurture and promote diverse talent – both younger and older. The Union also supported the launch of the Ethnicity in Maritime Book Club.
Sea to City
Sea to City is a joint venture with Maritime London which joins the dots for seafarers wanting to transition to maritime jobs in the City.
Several members described their journey ashore during the successful Sea to City Symposium, held during London International Shipping Week, which heard that the year-old networking programme has helped five seafarers move ashore.
The initiative seeks to plug the gaps in knowledge by pairing seafarers looking to move ashore with maritime professionals in the services sector. The scheme runs for six months, with mentors and mentees encouraged to meet at least four times, after which mentors and mentees can choose whether to continue the initiative. Further events are planned for 2022.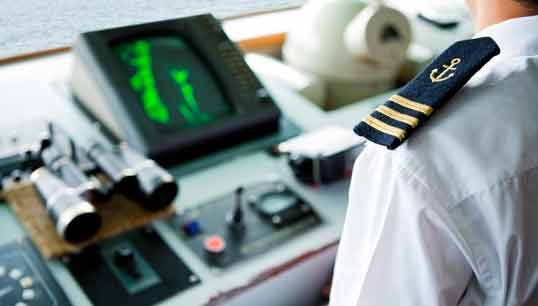 Get Involved
Rachel Lynch is now representing Nautilus cadet members. Catch her at college visits or email: cadets@nautilusint.org.
Nautilus members looking to make a move ashore can sign up to the Sea to City networking scheme by emailing: campaigns@nautilusint.org.
Maritime services professionals interested in becoming mentors can email: enquiries@maritimelondon.com.
Sign up to the 2022 Nautilus Equality and Diversity forum meetings – we are listening!
Image: Merchant Navy deck officer. Credit: Getty Images
Attend an event
---
Tags