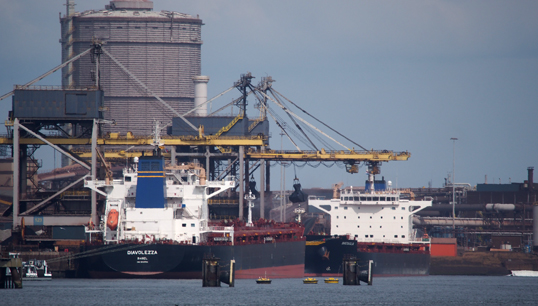 Nautilus Switzerland national organiser Holger Schatz explains the Union's support for the Swiss flag in response to a government request for industry comment on the future of the flag. The Union plans a campaign launch in support of the flag at its branch conference and symposium in October 2021.
From the point of view of worker protection as well as from the point of view of safety and the improved environmental standards of maritime transport, it is important that as many ships as possible operate on the world's oceans under a 'reputable' flag and can thus be subjected to strict legal regulations.
With a well-functioning 'flag state control regime', namely through the SMNO (Swiss Maritime Navigation Office) in Basel, Switzerland has proven many times that - based on Swiss maritime law, international agreements such as the MLC (Maritime Labour Convention) and the collective labour agreement for the Swiss flag - high legal and safety standards apply to Swiss ships.
This contrasts with ships sailing under so-called flags of convenience such as the Bahamas, Liberia or the Marshall Islands. Nautilus International and the International Transport Workers Federation (ITF), the global umbrella organisation of nautical trade unions, have been observing for years how so-called flags of convenience countries with extremely low taxes and completely inadequate regulation in the areas of worker protection, environmental regulations and safety are vying for the flagging of seagoing ships.
Now, unfortunately, there are numerous ships of Swiss-registered owner companies such as MSC operating under such flags.
In our opinion, this fact alone underlines an overall strategy, that also begs the question of how this trend towards more and more flags of convenience can be stopped from Swiss soil.
More so as there is now also the threat that the few remaining ships under the Swiss flag will also migrate to the 'flags of convenience'.
Container and cargo traffic on the world's oceans is a fact and Switzerland is involved in it one way or another. Some 90% of all goods that can be purchased in Switzerland have reached the country via the world's oceans. In this respect, it is Switzerland's responsibility to help ensure that good, safe, clean and regulated transport flows exist.
For this reason, we support option Variant 3.a of the ISL study (page 87).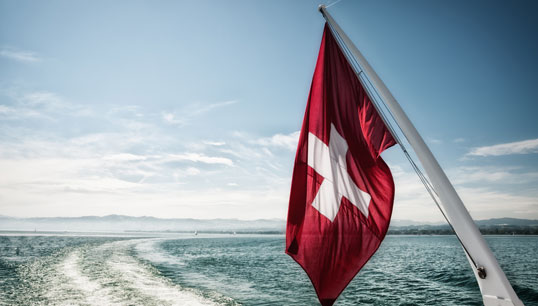 Find out more
The Swiss government has invited comment on a Bremen Institute of Shipping Economics and Logistics ISL study into the future of the flag.
The Confederation is considering options 3a. (Modernisation of the flag with higher security and sustainability requirements) as well as 3b. (Modernisation of the flag with a restriction to non-commercial shipping).
Find out more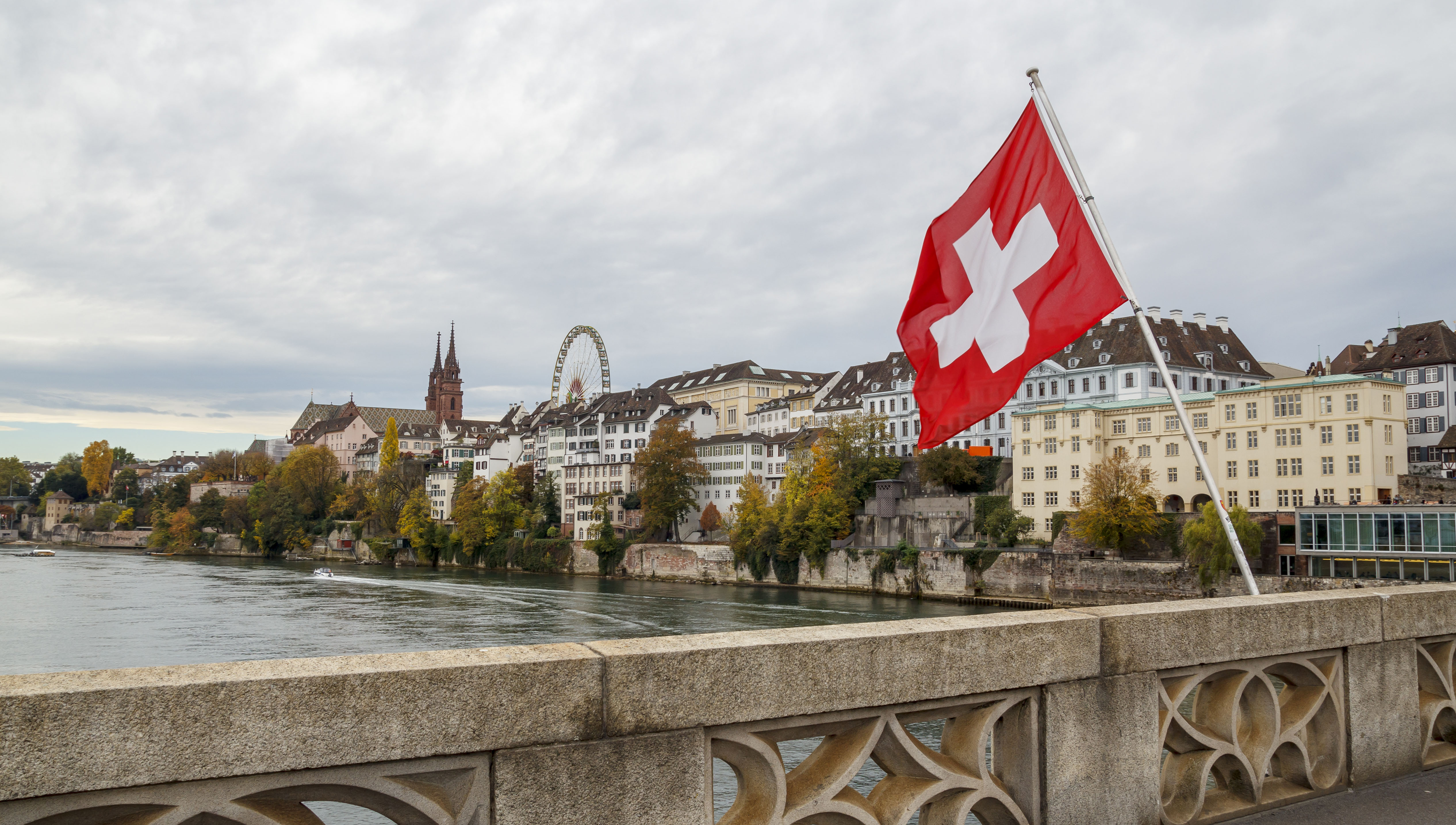 Speaking in favour of the Swiss flag
The Swiss branch symposium on 12 October 2021 in Basel will feature three keynote speakers who will discuss the importance of retaining the Swiss flag.
Mark Pieth, former professor of criminal law and criminology at the University of Basel. Together with Kathrin Betz, he is working on a book taking a critical look at how Switzerland allows large shipping companies to fly under the regulatory radar of their host country using flags of convenience
Hendrik Jungen of the Institute of Shipping Economics and Logistics in Bremen, co-author of the study 'Future Prospects for the Swiss Flag and Fleet at Sea'
Captain Roger Witschi, head of the Swiss Maritime Navigation Office in Basel
---
Tags