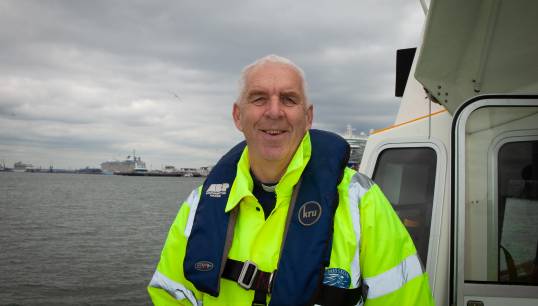 The Mission to Seafarers' secretary general the Revd Canon Andrew Wright outlines some of the charity's new post-Covid global strategies for shaping the future of services for seafarers
All maritime welfare organisations have done remarkable work throughout the pandemic, often in creative ways. But now they face important questions about the shape of services – what will seafarers need in the future?
This is top of the agenda for us at The Mission to Seafarers. With over 120 hospitality centres around the world and a presence in over 200 ports, what are we preparing for?
While we are seeing some increased footfall in centres, an ongoing lack of shore leave continues to impact severely on many of our traditional services. There were already pressures prior to Covid-19. Smaller crews, quicker turnaround times and enhanced wi-fi provision (much increased during the pandemic) have all played a part. Beyond these realities, and indeed the expectations and rules of national governments, local ports, shipping companies and captains, will seafarer behaviour change for the longer term? Will the old 'normality' return?
We are working on a number of strands within a responsive and exciting new global strategy. Here are just three of them.
Firstly, we are investing to support enhanced proactive ship visitation – with £750,000 immediately committed to provide new ship visitors over three years in all our nine regions.
Secondly, we are committed to investment in fresh models of modular or even mobile centres, building on existing examples across our network. We firmly believe there will remain a vital role for centres, providing they are of the right type and in the right place.
Thirdly, we are looking to further build on digital support programmes, learning from our Chat to a Chaplain initiative.
I close by noting the wonderful spirit of partnership across the shipping industry and maritime welfare throughout the last three challenging years. Partnership building remains central to all our planning. We look forward to working together in a fast-changing and uncertain world.
The maritime charity column is a regular feature in the Nautilus Telegraph. Submissions are invited from a range of organisations by the Telegraph editor.
---