Welfare
Maritime Charity column: coping with Covid at port seafarer centres, by Marianne Kloosterboer chair of the Dutch Seafarers' Federation
1 March 2022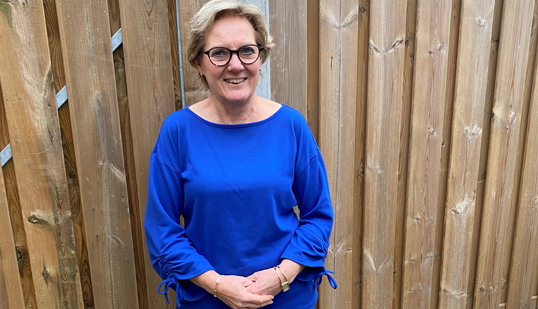 Marianne Kloosterboer, chair of the Dutch Seafarers' Federation Nederlandse Zeevarendencentrale (NZC), explains how this umbrella organisation – which provides maritime welfare services for seafarers in the Netherlands – collaborates with Nautilus International
By way of an introduction, I am 64 years old, married, with three grown children and five grandchildren. We live in Vlissingen, a maritime city on the river Scheldt, with a harbour in the outlying area.
Eight years ago I stopped working as a paid professional and wanted to do something different. At that time a chair was needed for the board of the seafarer centre in Vlissingen. I applied for that role and have been busy as chair since then.
The centre is run by a small number of paid employees and many volunteers. Every week our port chaplain and/or some ship visitors visit many ships. At the start of the Covid pandemic it was very difficult to contact the seafarers onboard. We tried to at least make sure that they could get phone cards to contact home and we were able to make many seafarers happy with a Christmas present. Above all, we let them know that they are not forgotten. That was most appreciated by the crew.
For the last year I have also been chair of Dutch Seafarers' Federation Nederlandse Zeevarendencentrale (NZC). In spite of the name, this is not a trade union, but an umbrella organisation to which all seven seafarer centres in the Netherlands are affiliated. NZC is also a member of the International Christian Maritime Association.
The NZC operates on different levels for seafarers as well as nationally in the Netherlands. Last year we ensured, for example, that attention was paid to the vaccination of visiting seafarers in Dutch ports. In collaboration with Nautilus International and other maritime organisations in the Netherlands, we were successful, and vaccinations were made available to Dutch and non-Dutch seafarers alike. The NZC also ensured, again in collaboration with Nautilus, that the seafarer centres were not forced to close when the Netherlands went into lockdown again.
NZC always tries to connect with other parties who have the same goal – the wellbeing of seafarers.
The maritime charity column is a regular feature in the Nautilus Telegraph. Submissions are invited from a range of organisations by the Telegraph editor.
---
Tags