Members at work
Nautilus Council member Fraser McNally on starting out in maritime and planning ahead for his career
30 August 2023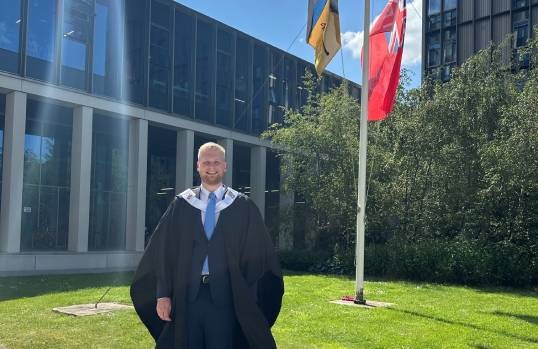 Glaswegian and recently elected Nautilus Council member Fraser McNally has just completed a cadetship. He is also the first in his family to choose a career at sea. He shares his training perspectives – from the exciting highs of travel and the luxury of long holidays to the challenges of dealing with lack of privacy and expensive or restricted internet access onboard
What is your job?
I'm a cadet, initially sponsored by Clyde Marine with sea time at Royal Caribbean. I have just finished my cadetship and I am waiting to get a date for my orals booked.
What originally attracted you to a career in maritime?
The freedom the job brings: there are very few jobs in the world where you can get up to 180 days off. And you get to travel to many places that most people only dream of going to.
I'm the first in my family to choose a maritime career. I joined my cadetship straight out of high school. I had the opportunity to go to university, however I was never really drawn to it.
I chose a career at sea because a few cadet sponsors came to my school to promote maritime careers, and after hearing from them I was hooked. I had always been aware of the Merchant Navy because I was taught about it in history class in relation to Glasgow's history but I had never really considered it until then.
What does your current job involve?
As a cadet I'm focused on learning and preparing for becoming a licensed officer, with this I do anything from assist the watch keeper during a watch, to painting the deck.
Tell us some of your career highlights so far
Best highlight so far was taking a tender boat to an island just off the coast of Bonaire with one of my second officers and snorkelling around the reef.
My favourite place that I've visited by far was Cartagena, Colombia, it's got a lovely old town, great beaches, and cheap beer, you can't ask for much more.
What have been some of your biggest career challenges?
The biggest challenge by far was having to get used to sharing a cabin. It's not easy to go from being at home to sharing a room where you can touch all four walls at the same time and having next to no privacy.
Who has helped you the most in your career?
The other cadets that I have met along the way. There is a very strong feeling of 'we are all in this together', and because of that everyone goes out of their way to help each other.
How long have you been a member of Nautilus, and what made you join?
I first joined in late 2020 after a maritime law class where we were discussing the benefits of unions. It was really easy to join as Nautilus was offering a good deal for cadets, making it really affordable and beneficial.
Are you a member of any Nautilus forums or committees?
I was recently elected onto Nautilus Council. Previously, I represented the union at the Trades Union Congress's young workers conference in 2021.
What is the one change that would make the biggest positive difference to your job as a maritime professional?
Easy access to fast and consistent internet. The infrastructure is there but unfortunately, in my experience, to get access crew are required to pay exorbitant prices that don't make much sense.
What are your plans for the future?
At the moment my main goal is to pass my orals, but after that I plan to spend a good few years at sea before hopefully moving to a role related to legislation and international maritime law.
What do you like doing in your free time?
In my free time I enjoy cycling and hill walking.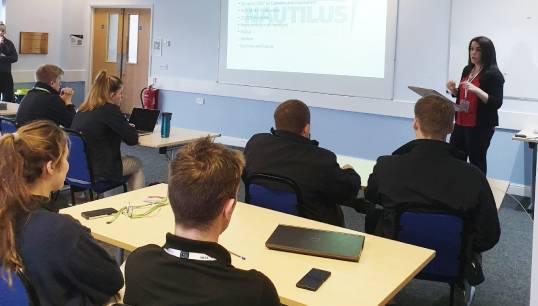 Join as a cadet
Nautilus International offers a whole range of specialist support as you start your career at sea. We can help you get the sea time you need, and we're here for you if anything goes wrong. Cadet members get the same benefits as other members – at a fraction of the cost.
Cadet hub
Join now
---
Tags