Nautilus general secretary Mark Dickinson reflects on a month of good news for the Union, with membership numbers increasing and several valuable joint-working initiatives underway
Nautilus International is ten years old this month. So, my thoughts turn to that historic decision that our members supported to form the world's first truly trans-boundary trade union for maritime professionals.
When we were first working on ways to bring UK and Dutch maritime professionals together we formed the Nautilus Federation as a mechanism to coordinate our work and demonstrate to members the value of that cross-border cooperation. Today that federation remains active in uniting likeminded trade unions in the shipping industry from across the globe. Twenty one unions now collaborate to provide support to their respective members.
In April the Nautilus Federation met to discuss our joint initiatives such as our mutual support of members facing potential criminalisation (known as JASON) and our Fair Treatment campaign which we hope will result in the launch of an app in the near future; and plans for a new survey on STCW to provide feedback on the anticipated review of that Convention which is due to begin in 2020.
Closer to home I also oversaw a meeting of the Council of Nautilus. The April meeting is always an important one for the Union as it is when we sign off the audited accounts and confirm revised budgets for the current financial year.
We also discussed the arrangements for the General Meeting and Rules General Meeting in October where members are invited to take part in setting the Union's agenda for the next four years. It is a really important, and also very enjoyable, event in the governance of the Union so please do you utmost to attend. I hope to see as many of you there as possible.
We have had several organising successes in the windfarm and yacht sectors, both new areas for Nautilus Nautilus general secretary Mark Dickinson
The Council also received an update from our Organising department. Garry Elliott, head of organising, reported several organising successes in the windfarm and yacht sectors both new areas for Nautilus which are delivering membership growth. As a result, we ended 2018 with more members than we started it.
I am now looking forward to our next meeting of the Council in June where we will continue our preparations for the General Meeting and also welcome some new Council members who will have been recently elected.
In April I also I attended a meeting of the UK Branch Committee. A lively meeting not least because Brexit inevitably dominated much of the conversation. With the departure from the EU once again delayed, and this time potentially for six months, the effects of uncertainty are being felt across the industry. Companies are moving their ships away from the UK ship register and the issue of the validity of seafarer certificates once the UK leaves the EU still creates concern.
However, there is positive news coming out of the government as progress continues to be made on the Maritime 2050 vision. A substantial section of the strategy is dedicated to "People" and Nautilus will seek to ensure that the commitments made around seafarer training and employment are met.
Finally, I welcomed feedback from our Young Maritime Professionals on their recent trip to Rotterdam and Brussels as part of the European Transport Workers' Federation Fair Transport campaign. I really enjoyed the video diary made by YMP chair Sam Belfitt as she catalogued the YMP's exploits travelling by road, sea and rail transport to meet up with hundreds of other transport workers to march against the rise of social dumping in the European transport sector.
Fair Transport is the least we should expect in Europe and as we leave the EU we need to acknowledge that we are not leaving Europe. We will need to re-double our efforts to work closely with our brothers and sisters in Europe in defence of members living, working conditions and their health and safety at work.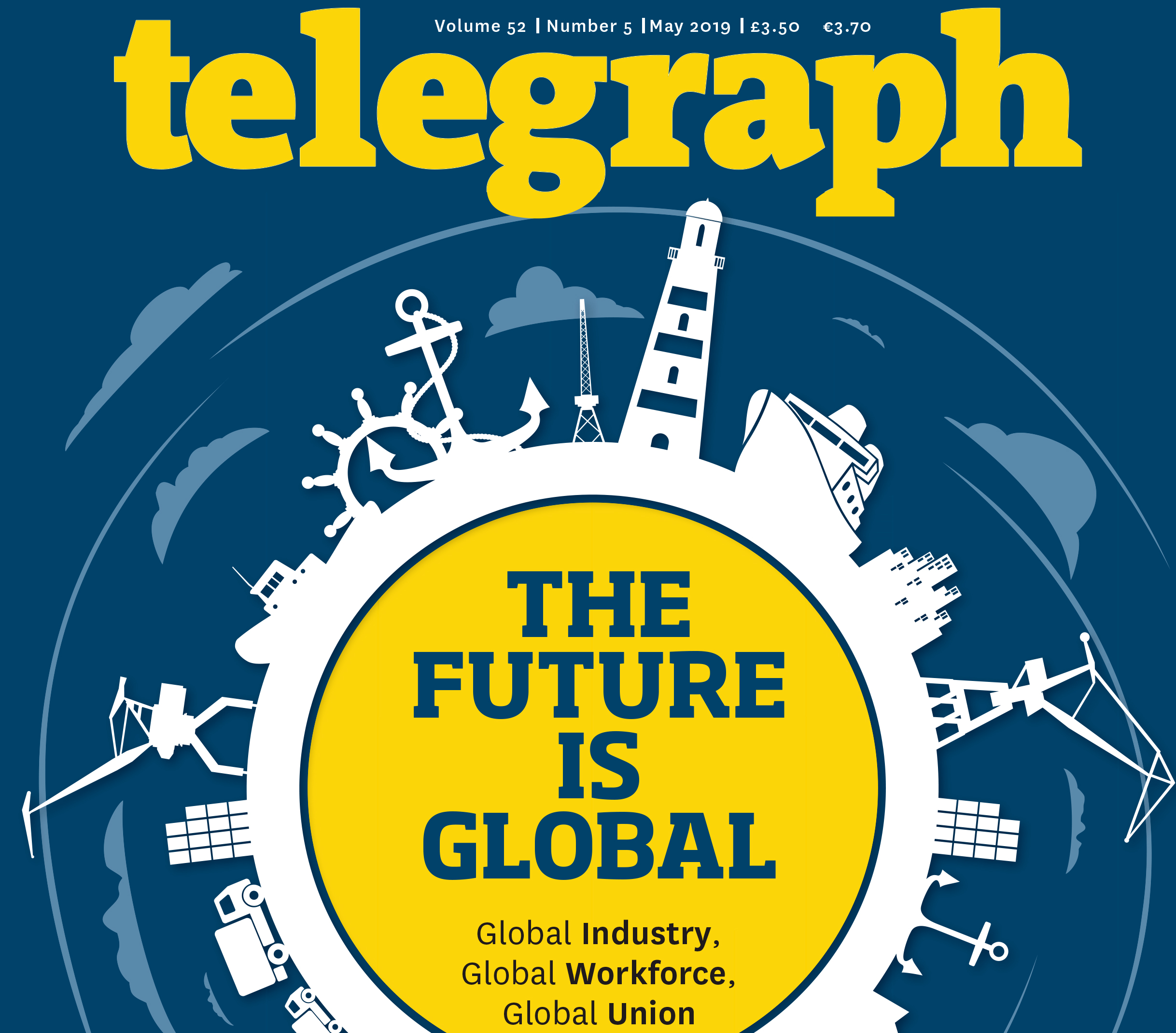 ---
Tags