'Offshore' employment contracts caused misery in the 1980s and 1990s, and have no place in the 21st century, says Nautilus general secretary Mark Dickinson. It's time to bring UK maritime jobs home
Over the past few months I have been taking a keener than usual interest in the legal cases that we have been handling – many relating to employment referred by our organising department.
These cases typically involve members who have been dismissed without notice or have not been paid. A big percentage of them involve work in the large yacht sector for companies who, on paper, are based in such places as the British Virgin Islands, Cayman Islands and the Marshall Islands. These offshore 'payroll' companies have no assets and no apparent link back to the UK or the EU, despite many of the vessels being based there. As any student of law will know, piercing the corporate veil is extremely difficult.
Some jurisdictions appear to be making it very difficult and costly to litigate and enforce claims. My recent experience reinforces the need for our members to be better prepared – and of course we need to help them do that. But you might be wondering why 'offshore' employment is even allowed in the modern era? My view is that it shouldn't be – the UK should bring jobs back onshore.
In the carnage of the 1980s, I, like thousands of British seafarers, was forced into accepting work on 'offshore contracts'; often on much reduced terms and conditions of employment. The alleged goal was to reduce the costs of employing British seafarers, and one key aspect of that was the ability for employers to avoid National Insurance Contributions (NICs), which, at that time, represented an additional 10% on employment costs for the employer (it is now 14%). But offshore employment also came with risks of reduced employment rights.
Back then, these offshore contracts were typically based in places like Bermuda, Gibraltar or Guernsey – at least closely connected with the UK and having familiar legal systems. The Union sought to ensure that members were protected by insisting on clauses in collective agreements linking employment rights back to the UK.
If Dutch seafarers must be employed in the Netherlands on contracts subject to Dutch law, then surely UK seafarers should be protected by UK law? Nautilus general secretary Mark Dickinson
In the late 1990s, offshore contracts became synonymous with the facility often used in the EU whereby, under the approved EU State Aid Guidelines for Maritime Transport, member states such as the Netherlands can opt to reduce or cut to zero national social security contributions to help make European seafarers more competitive.
The UK, however, refused to adopt this approach, instead tacitly encouraging shipowners to use 'offshore' arrangements for the employment of British seafarers. We have even witnessed a company that receives a substantial state subsidy being effectively forced to put its seafarers on offshore contracts to save on employer NICs to be competitive in tendering to run lifeline ferry services. You couldn't make it up.
Surely it is time to question the very existence of offshore employment? If Dutch seafarers must be employed in the Netherlands on contracts subject to Dutch law, then surely UK seafarers should be protected by UK law? It is time for the government to act – outlawing offshore employment contracts and zero rate NICs for seafarers because the alternative encourages the appalling disregard of seafarers' rights.
Unscrupulous shipowners who set up offshore 'payroll' companies in exotic jurisdictions do so with one purpose in mind: to avoid responsibility and make it difficult for seafarers to gain redress.
And of course, the UK government cannot attack these practices and the jurisdictions that facilitate them when it has been turning a blind eye to exactly such arrangements on its own doorstep.
It is time for change: let's scrap offshore employment. Bring the jobs onshore and let's do it now.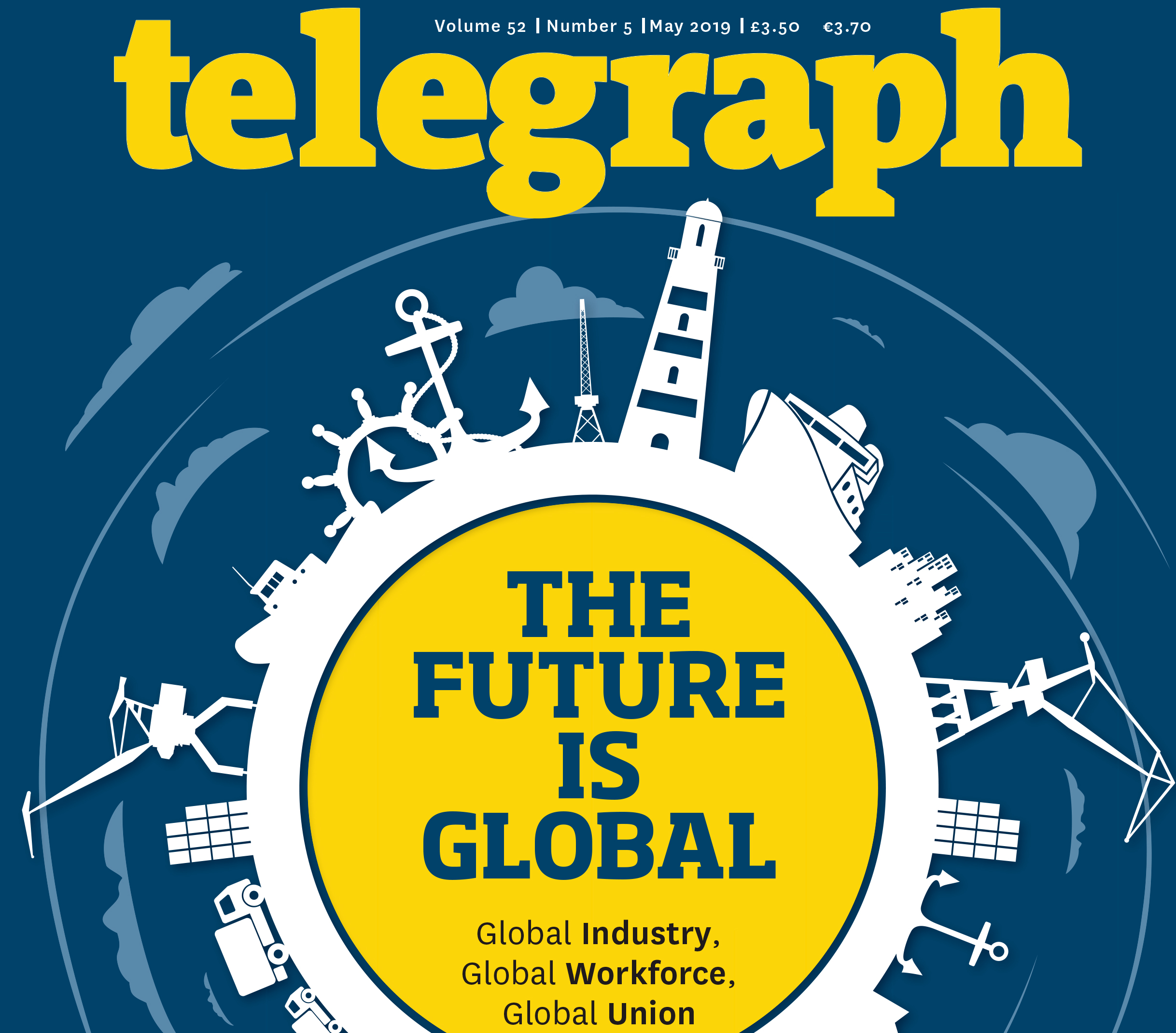 ---
Tags