International
Aspiring 'future maritime leaders' encouraged to share their vision with essay competition
21 May 2021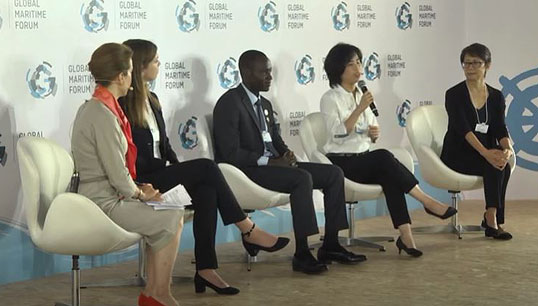 Nautilus members who aspire to being decision-makers and opinion-shapers still have time to make their voices heard in this year's Future Maritime Leaders essay competition.
The annual industry essay competition invites students and young professionals to share their vision of what a thriving maritime sector should look like in 2050, and how this can be achieved. The essays need to be submitted by 31 May.
A selection committee comprised of senior maritime stakeholders, and a former essay competition winner, will choose three winning essays to be announced in September.
The winners will secure a place at the Global Maritime Forum's Annual Summit 2021 in London from 27 to 28 October 2021.
Competition winners will represent the voice of the next generation and take up active roles as full participants alongside 200 public and private sector leaders. The winners will receive full sponsoring for the duration of the event, as well as having their contribution published on the Global Maritime Forum's website.
The 2021 winners will be joined at the summit by last year's winners: Camille Simbulan (the Philippines), Nikol Hearn (South Africa), and Jonathan Brown (UK), whose essays covered how the maritime industry can improve the wellbeing of seafarers, finance its decarbonization, and establish effective practices for ship recycling.
This year's topic is 'What is your vision for the maritime sector in 2050 and what are concrete actions that we need to take within the next five years to make this a reality?'
Competition criteria:
the competition is open to students and young professionals aged 18-30
essay submissions in 'op-ed' form and PDF format.
essays should not comprise more than 1,000 words
participants in the competition should also attach their CV and a submission form
the submissions deadline is 31 May 2021, 23:59 CEST.
competition winners will be announced in early September.
Find out how to apply on the Global Maritime Forum website.
---
Tags