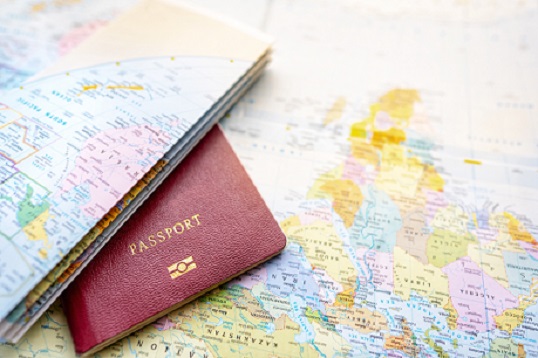 Nautilus International is asking yacht members from the UK and other countries which are not party to the Schengen Agreement to be aware of their legal responsibilities when visiting countries in the European Union, especially Italy.
Members who are not EU nationals – including UK nationals post-Brexit – can only access Schengen states for 90 days in every 180-day rolling period under penalty of removal from the EU and possibly even a ban on re-entry. Crew should recall that the 90/180 day allowance under Schengen is a rolling period that is back-counted from the date of your most recent arrival in Schengen, i.e. when calculating how long you have leave to remain, you should count your days in the Schengen area in the 180 days previous to your latest arrival.
Crew should be stamped out when leaving port so that they are not using up their Schengen allowance. However, since last year yacht members have experienced some issues when departing from several ports, mainly in Italy, as a result of how local immigration officials have interpreted EU Directive 2016/399 and case law from a Dutch court.
Most countries stamp out crew once they board their vessel prior to departure, as they view this as 'exiting' the country. However, some ports are now taking the view that stepping onto the boat does not count as crossing the 'border', stating that the vessel needs to depart for non-Schengen waters in order to be 'exiting', and are therefore refusing to stamp out crew until the captain advises the port that they are imminently leaving for non-EU waters. The flag of the vessel is irrelevant in all cases that have been brought to the Union's attention – even if it is a Schengen vessel, it is the nationality of each crew member that matters.
Nautilus is concerned that more countries will start to apply this interpretation. However, the Union's understanding is that France and Spain have no intentions to do so in the short term. In the meantime, Nautilus has been advised that shipping agents are working with their national association to ask the Italian government to return to previous interpretations of the rules.
Since not all ports in Italy are invoking the regulation, crew are encouraged to get their shipping agent to find out which ports will stamp them out before departure so that they can receive a stamp and cease using up their Schengen allowance.
Some members have also found that their Schengen days are being used up while their vessel is in wet or dry docks for extended periods. This has been observed across Europe.
Crew who will be in a dry/wet dock for an extended period are advised to discuss with their shipping agents and local immigration if a working/residents visa is applicable. However, this may not always be suitable due to tax implications. Another option is to speak with the employer about whether a rotational contract is appropriate.
---
Tags