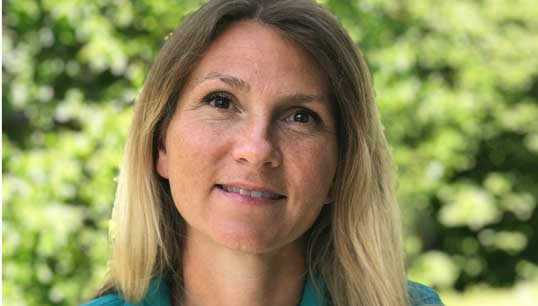 Norwegian passenger ferry company Hurtigruten stopped its expedition cruises along the Norwegian coast after a coronavirus outbreak that infected 36 crew and several passengers.
The company immediately admitted liability and halted the sailings of the three expedition cruise ships, MS Roald Amundsen, MS Fridtjof Nansen and MS Spitsbergen.
Group chief executive Daniel Skjeldam said: 'This is a serious situation for all those affected. We haven't been good enough and we've made mistakes. On behalf of Hurtigruten, I'm sorry for what's happened. We take full responsibility.'
The company is reviewing procedures.
The Norwegian government stepped in on Monday and ordered cruise ships with more than 100 people on board not to dock in Norway for a 14-day period.
Other vessels are not affected. Cruise ships already on an approved sailing may continue but may not dock, while those which have not yet set sail are prevented from doing so.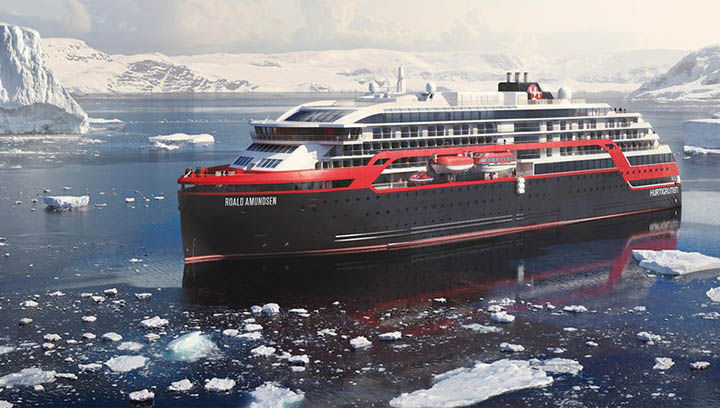 Norwegian Seafarers' Union director of Cruise Operations Lena Dyring said: 'Our main concern at this time is to ensure the health and safety of the seafarers who have been infected and others who may have been in contact. In the longer term, we want to ensure that the restart of the expedition cruises is done in a safe and secure manner for seafarers and passengers alike and that every measure is taken to provide a safe environment on board.
'There will be an investigation to find out exactly how the outbreak happened. That being said, the company has said themselves they suspect that the virus got on board with seafarers from countries with high infection levels in Asia. Although the seafarers were tested before leaving their home country, they were then not quarantined as they should have been upon arrival in Norway and were allowed to work on board right away. The company has also stated that had they followed procedures properly, this outbreak would most likely not have happened.'
The Norwegian health authorities have revealed that Hurtigruten did not follow instructions and delayed contacting passengers following an earlier positive case.
By 3 August, 34 of 156 crew members had tested positive. They mostly come from the Phiippines, while three are from France, Germany and Norway.
Some 69 Norwegian municipalities have been ordered to track and trace cruise passengers living in their areas.
Health minister Bent Høie announced at a press conference on Monday 3 August that all seafarers working on vessels in Norway will have to go into self-isolation for 10 days in Norway before working, and not self-isolate on board a ship with passengers, as they have been allowed to do so far.
The Roald Amundsen is now isolated in Tromsø and police have been called in to see if the law on infection prevention has been broken.
Ms Dyring added: 'It is also concerning that there are still thousands of furloughed seafarers in Norway as a result of the coronavirus crisis and they have sacrificed a lot in order to be able to come back to a safe work place. We hope that this outbreak does not jeopardise their chances to come back to work and provide for their families.'
---
Tags