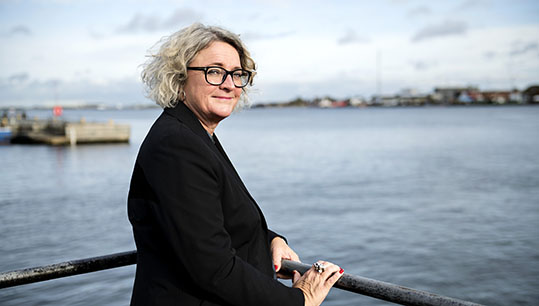 Danish maritime unions have welcomed a new move by 13 local shipping companies that have signed a charter obliging them to actively focus on gender equality and to increase the number of women involved in Danish shipping companies.
Maersk, Maersk Tankers, the DFDS Group, DS Norden and Torm were among the first to sign.
A similar Women in Maritime Pledge launched in the UK in September 2018 has been signed by more than 120 companies, including Nautilus International.
Danish shipping companies employ just under 20,000 men and just over 3,000 women, something that Danish Shipping, the local shipowner's organisation, described as an 'uneven distribution'.
Danish Shipping chief executive Anne Steffensen at the Charter launch said that unless more women can be attracted into the sector, the industry will continue to miss out on half the maritime talent pool.
'We are trying to address this and will make an effort to get more women on board together with the shipping companies who must develop and set targets for the proportion of women in the company and appoint a member of top management to be responsible for the action.'
She anticipated that shipping companies, which represent 75% of the employees, should have signed the Danish Charter by the end of this year.
---
Tags