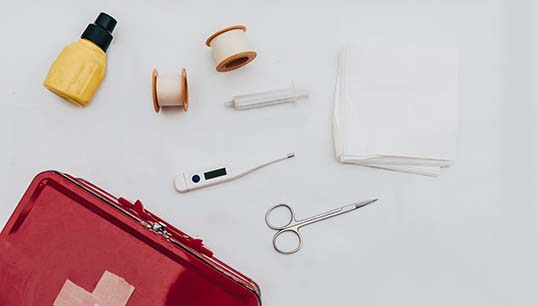 As a result of the continued high level of Covid-19 infections worldwide, the Danish Maritime Authority has decided to extend the scheme which gives Danish-registered ships the opportunity to carry extra medicine and equipment.
The scheme expired at the end of December and has now been renewed for 12 months.
A spokesperson for the DMA said: 'This is merely an extension of an existing scheme. There have been no requests from the industry for additional medicine or equipment in 2021.'
Medicines include anaesthetics, analgesics, seasickness, and allergy tablets, as well as treatments for infections, malaria, gynaecological conditions, and skin rashes. The additional – non-mandatory – medicines as a result of Covid-19 may include medicines such as prednisolone, glucagon, and amoxicillin. Additional equipment includes oxygen masks and Covid testing kits.
Dansk Radio Medical is a specialised medical unit based at the Sydvestjysk Hospital in Esbjerg, Denmark. Its doctors offer 24-hour help to Danish-registered vessels by phone and email.
It operates primarily with the merchant fleet and the fishing fleet. Foreign flag states' vessels can also contact Dansk Radio Medical, in line with the ILO's Maritime Labor Convention (MLC2006).
It works with the Danish military to evacuate acutely ill patients, initiated primarily by helicopter.
The DMA has an inventory of medicines which Danish-registered vessels must carry. If abroad and a preparation cannot be acquired, exemption must be obtained for an approved alternative.
The full list of medicine inventories can be viewed on the DMA website.
---
Tags